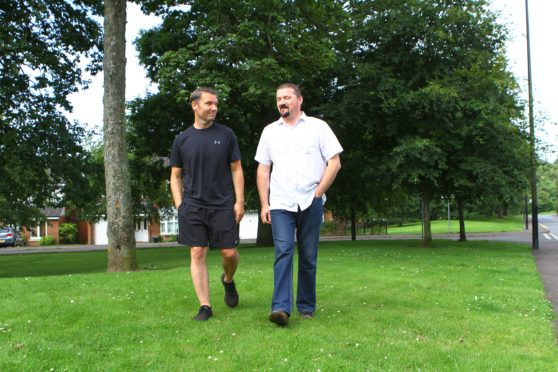 City residents have been urged to make sure they know about any extra factoring costs before buying property after two Dundee families lost a long-running legal battle over grass cutting.
It was revealed on Monday Ardler residents John Walsh and Phillip Harrison are facing a bill of over £30,000 after a judge found in favour of property management company Greenbelt.
The pair had claimed they were unaware of a contract stating they must pay for the  estate's maintenance and refused to pay the annual fee.
Strathmartine councillor and leader of Dundee Labour Kevin Keenan said he feared others were in similar contracts without knowing.
He said: "I think it's incumbent on solicitors to tell people about these extra costs before they take on a property.
"If there is a failure to make that clear then I would say that's concerning. I'm rather unsure about how to help people in this situation.
"It's an enormous amount of money it seems these homeowners have to pay after losing the case. I'm alarmed that they've ended up in this position and sad to hear.
"Factoring agreements exist across the city so I don't think it's surprising that people are being billed for grass maintenance but those buying a house should know before they sign. I don't like the idea of people being caught out."
Greenbelt owns the publicly accessible areas of land around Birkdale Place and bills homeowners for its maintenance but Mr Walsh and Mr Harrison refused to pay their accumulated bills of £1,300 and £500.
They were taken to the small claims court in 2016 but won when they successfully argued Greenbelt was operating a monopoly and were awarded £150 each in expenses.
The Glasgow-based company took the case to the Court of Appeal in Edinburgh however, where a judge ruled the sheriff had erred in law and ordered the pair to both pay the outstanding bills and cover the company's legal expenses.
Bill Bowman, Scottish Conservative MSP for the north-east region, said any such arrangement should be "open and transparent" but said taking legal action carries risks that have "become evident" in this case.
He added: "I hope in this case that the landowner will look sympathetically on the plight of these homeowners and be willing to work to find a fair settlement and a way to work together in future."
A Greenbelt spokesman previously said: "The original small claims action we raised, to which this relates, saw the sheriff find in our favour on both the service provided and reasonableness of charges applied to customers, but incorrectly find a 'monopoly'.
"This incorrect finding left us no alternative but to appeal.
"Following the court's judgement that Greenbelt does not operate a 'monopoly', we again underline customers have the option to end the arrangement and take on all obligations. This is outlined in their written statement of services, as part of the regulatory requirements of the Property Factors (Scotland) Act of 2011."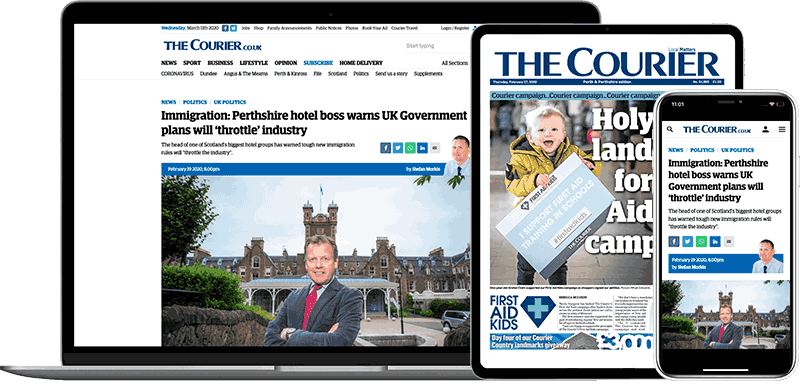 Help support quality local journalism … become a digital subscriber to The Courier
For as little as £5.99 a month you can access all of our content, including Premium articles.
Subscribe