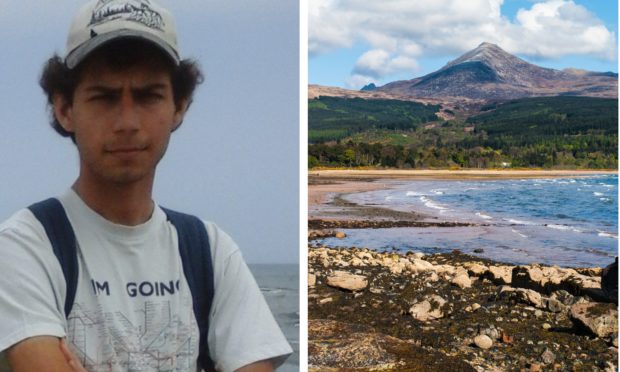 An injured walker from Dundee was found alive after spending two days on a Scottish island mountain.
Miroslav Novak's wallet gave rescuers the vital clue to his location after he was reported missing, heading out for a hiking trip on the Isle of Arran.
He was found on the 2,444-ft high A' Chir ridge.
Arran Mountain Rescue Team was called out on Thursday morning to search for the 23-year-old.
The rescuers searched the Arran Hills after Miroslav was reported missing.
He was believed to have travelled by train to the Arran ferry on Wednesday.
A team spokesperson said in a statement: "After gathering information and getting an idea of his intended route, team members split into groups to start searching for him in different locations."
A police mountain rescue team joined the search and the Prestwick Coastguard helicopter flew to the site.
The spokesperson added: "A wallet was found belonging to the missing person by a member of the public on the bypass path on A'Chir ridge and handed in to local police promptly which helped to confirm that the missing person had been or was still on the hill somewhere.
"After a few hours, Rescue 199 (the Coastguard helicopter) spotted someone to the north side of the A'Chir ridge.
"This was confirmed to be…the missing person and thankfully he was still alive after falling and being out in the mountains for approximately 48 hours."
Seven mountain rescue team members and the helicopter paramedic made their way to where the fallen walker was. He was treated at the scene before being airlifted to hospital for further treatment.
The spokesperson said: "We wish the casualty a speedy recovery, and thanks very much to everyone for their assistance."
The rescue has sparked more than 160 comments on the team's Facebook.
Linda Shannan wrote: "Amazing job and another life saved thanks to you. Respect and thanks to all mountain rescue teams."
Joanne Pascual added: "Fantastic job, well done to all those involved in the rescue. Without you this may have been a very different outcome," while Blanche Nicolson summed up the rescue: "Commitment; perseverance; a life saved…wonderful!"
On the Isle of Arran Mountain Festival website it says A'Chir Ridge has been described as "possibly the finest island ridge traverse outside Skye!
"If you love scrambling and have a head for heights, this is the walk for you! The A'Chir ridge is a superb mountain, easily providing the most exciting and challenging ridge traverse on Arran short of actual rock climbing routes," it says.
"However, it is not to be underestimated." It says the walk will expose those undertaking it to "vertical drops, down-climbing, rope work, and maybe some abseiling".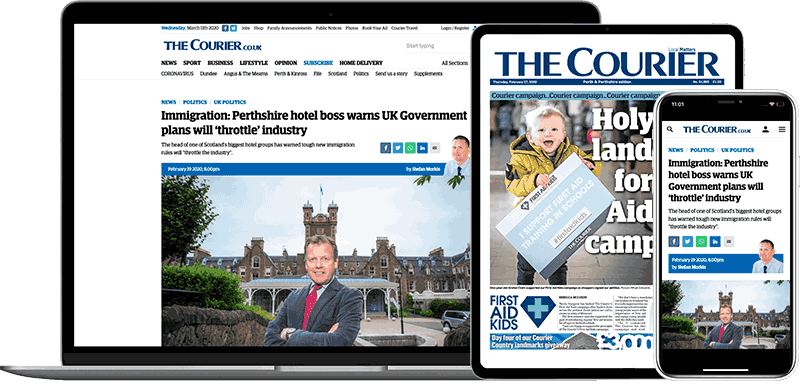 Help support quality local journalism … become a digital subscriber to The Courier
For as little as £5.99 a month you can access all of our content, including Premium articles.
Subscribe