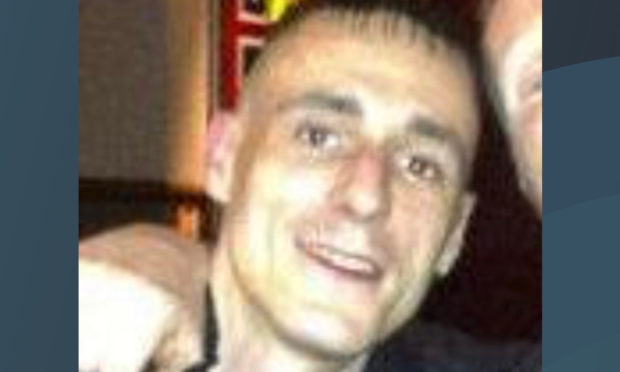 A teenager was stabbed by a man who tried to break up a Dundee house party which was advertised on Facebook and attended by more than 40 youngsters.
Steven Donaldson, 19, needed emergency surgery to stop bleeding from a major artery after the attack last December. He will be left with a permanent scar, the High Court at Livingston heard.
Christopher Walter, 38, was yesterday convicted of stabbing Mr Donaldson in the stomach.
Walter – who has an extensive record for serious violence, including a previous conviction for attempted murder – was also found guilty of assaulting Mr Donaldson's girlfriend Chloe Reilly.
The court heard Walter was "raging" when he turned up at the flat in Dundonald Street, Dundee, and demanded partygoers leave.
Witnesses saw him brandishing a knife in the air before seeing Mr Donaldson fall backwards, bleeding from a wound in his lower abdomen.
The weapon, a 270mm long knife with a 112mm blade stained on both sides with Mr Donaldson's blood, was recovered by police from the hallway of the flat.
Solicitor advocate Chris Gilmartin, defending, claimed the evidence of some witnesses could not be relied upon because of the amount of drink and drugs they had taken.
He highlighted the victim's admission he had drunk three quarters of a bottle of Russian vodka and half a bottle of Southern Comfort and taken with a drug cocktail of amphetamine, pure cocaine and herbal cannabis before the attack.
Walter, 38, a prisoner at Perth, pled not guilty to stabbing Mr Donaldson to his severe injury, permanent disfigurement and to the danger of his life on December 29 last year.
He also denied assaulting Mr Donaldson's girlfriend Chloe Reilly, 18, by grabbing her by the hair and banging her head off a wall.
He lodged special defences incriminating a young woman for the stabbing and claiming he had acted in defence of another female when he attacked the girl.
However, the jury took less than two hours to return a majority verdict finding him guilty of the knife attack and unanimously convicted him of attacking Miss Reilly.
Walter shook his head in apparent disbelief as the verdicts were read out.
Advocate depute Peter Ferguson revealed Walter's "very significant criminal record" to the jury including five crimes of violence for which he had been sentenced to prison.
These included a conviction for attempted murder at the High Court in Edinburgh on November 2007 for which he received an extended sentence with a punishment part of six years and nine months.
Judge Lord Burns called for a criminal justice social work report to include an assessment of the risk Walter poses to the public before passing sentence at the High Court in Glasgow on September 6.
He told the accused: "You have a very significant record so I'll have to consider post release supervision on you since you have already been sentenced to an extended sentence."
Turning to the jury he explained that if a person posed a serious risk to the public and, like Walter, had committed a similar offence since his detention for the knife attack, public protection had to be foremost in his mind.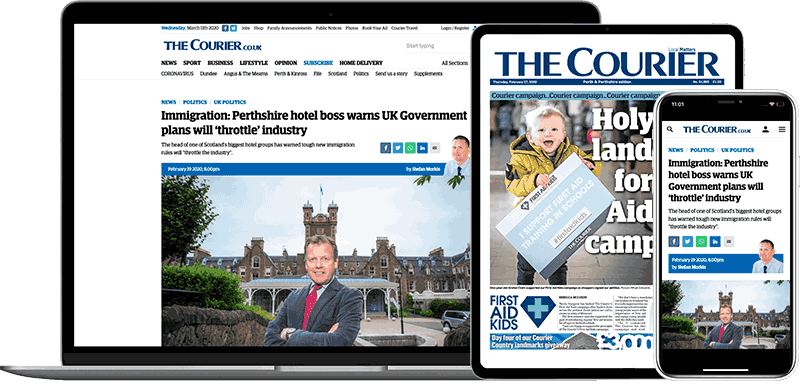 Help support quality local journalism … become a digital subscriber to The Courier
For as little as £5.99 a month you can access all of our content, including Premium articles.
Subscribe