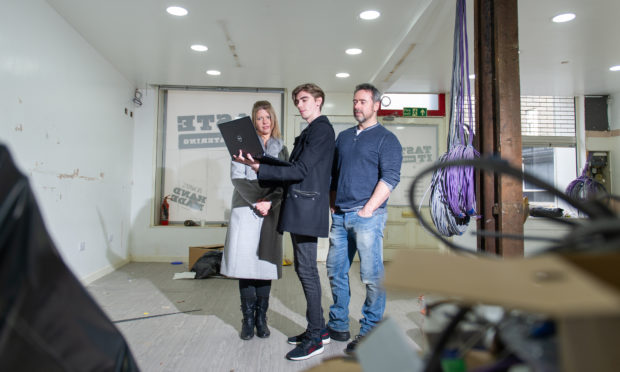 A Dundee mother and son who want to open a community gaming hub have issued a further plea for help to get the venture off the ground.
Drew Douglas and his mother Ashley plan to open the facility at 23 to 25 Albert Street, where  young people, including those with additional needs, will be able to play games, socialise and enjoy hot drinks.
They had hoped to have the venue ready for the start of the summer holidays, having put out an appeal for help to kit out the unit in April.
Since then, they have received various donations and free or discounted labour from local tradespeople but now they need a final push to get the snagging issues sorted.
They hope to be able to open the hub in around four weeks time.
Ashley said: "We managed to get the walls re-plastered and we got murals, work stations and a new kitchen.
"We had such a positive response after our appeal in April and we're so grateful but now we're running short again.
"Everyone is asking how it's going and when it's going to open. We were hoping to open at the start of the summer holidays but it's taken longer than planned to get everything sorted.
"We just need people to help us with some snagging jobs, such as finishing off the re-wiring.
"If we can get a couple of monitors and gaming consoles that would be great too – at the moment we have two PCs."
Among those who have donated goods and services are Next Gen Plastering, Aqua Mac plumbing, Howdens kitchens, Tayside Plumbing, architect Alistair Fitchet, Paco Graff murals, painter Paul Boyle Complete Coverings and Dave and The Reconnection Project, who built the desks.
The idea for the hub came about after Ashley set up a games room in her house for her sons and their friends to socialise off the streets when thy were children.
Now aged 21, Drew is keen to do the same for the next generation, but on a bigger scale.
To get involved with the project or make a donation, call Ashley on 07784400576 and visit https://www.crowdfunder.co.uk/game-on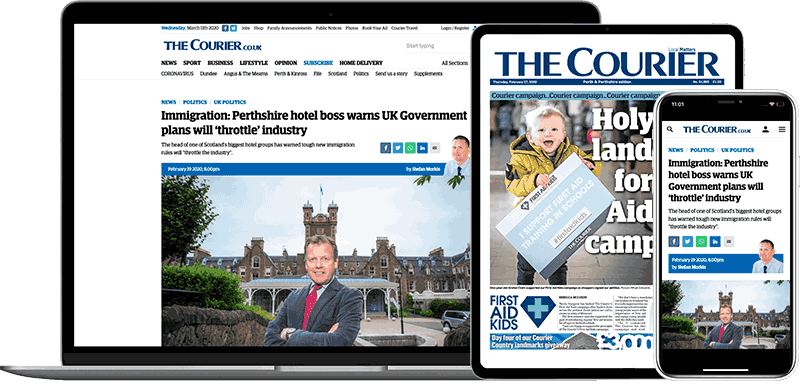 Help support quality local journalism … become a digital subscriber to The Courier
For as little as £5.99 a month you can access all of our content, including Premium articles.
Subscribe