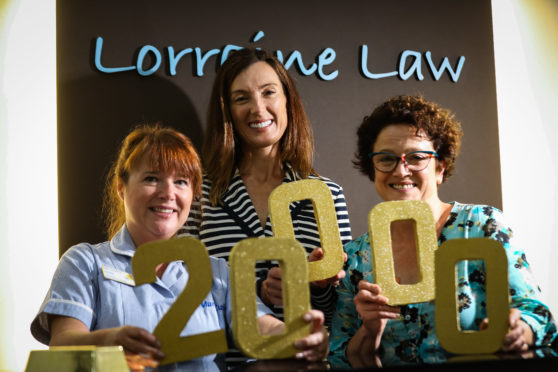 Families facing terminal illness in Tayside have been thrown a lifeline by generous Courier readers responding to a national charity appeal.
The Marie Curie Magpie Appeal, launched in May 2018, has raised £20,638.07 to date, more than enough to fund a Marie Curie nurse for one year.
The Dundee women behind the idea, jeweller Lorraine Law and Marie Curie patron Petra McMillan, thanked readers who turned the nugget of an idea into a golden opportunity.
Petra said: "We could never have guessed that we'd reap such rich rewards from such a simple idea and it's all thanks to Courier readers and the skill and time that Lorraine has freely donated over the past year.
"Because of them, we'll be able to deliver 1,031 hours of high quality, hands-on care to individuals with a range of terminal illness, including cancer, at the end of life in our communities across Courier Country."
Courier readers from Aberdeenshire to the Borders answered Lorraine's original request for unwanted or broken jewellery in May 2018.
She melted down the pieces and then refashioned the precious metal into new items which could be sold or auctioned.
Launched in the charity's 70th anniversary year, the appeal was especially poignant because Marie Curie was kick-started by the gift of a diamond engagement ring in 1948.
Three diamond engagement rings were donated to the appeal, one of which was given by the sister of woman who had received it from her soldier fiancé before he marched off to war.
He did not return and she never married so the ring was donated by her sister after she died.
Lorraine also received a flood of gold, silver, platinum and precious stones including rubies, sapphires, emeralds and a handful of antiques, including a Suffragette brooch and pearls from the River Tay.
This allowed her to create a number of pieces – some of which feature the charity's daffodil emblem – which have now been sold, auctioned or raffled at events in London, Belfast and Dundee.
The key piece – a gold and pearl necklace – sold at auction in London for £4100 and features a large central diamond and six others set in the charity's distinctive golden daffodil.
Other pieces have included a gold bangle with Marie Curie spelt out in diamonds in Morse code; two daffodil necklaces with a pearl necklace and a gold bracelet and necklace with a golden heart pendant.
Lorraine said: "I am so proud to have been part of this appeal. I was very touched by the stories many readers shared with me about how Marie Curie had helped them in their hour of need and I really wanted to do justice to their generosity.
"People were handing in pieces of huge sentimental value, things they had cherished for decades but were glad to let go to help others. I was really moved by that."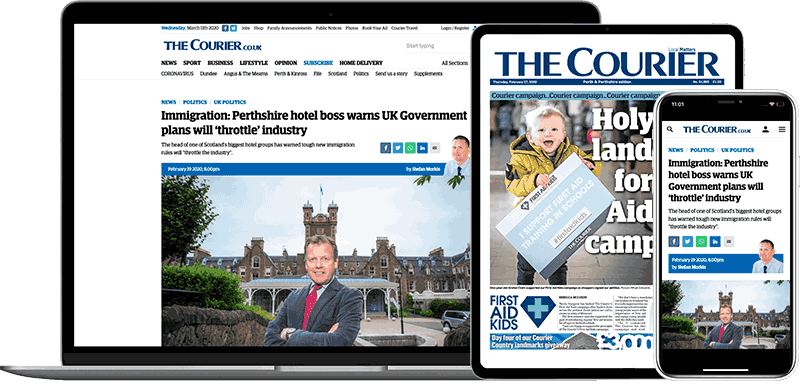 Help support quality local journalism … become a digital subscriber to The Courier
For as little as £5.99 a month you can access all of our content, including Premium articles.
Subscribe