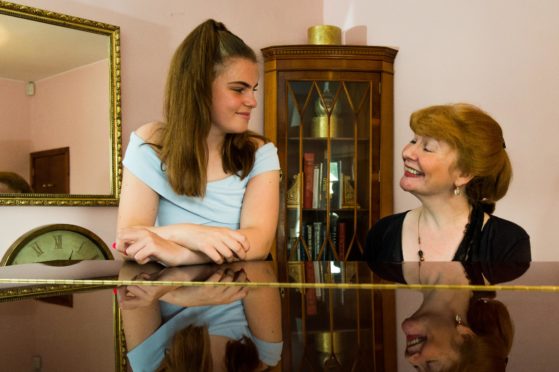 A remarkable young St Andrews girl and a former Madras College music teacher who both suffered similar brain tumours will join renowned actor Alan Cumming on stage in aid of neurosurgery fundraising at Ninewells.
Maisie Dury, 14, has been asked to sing in Sunday night's Alan Cumming – Connections show at the Byre Theatre in St Andrews.
Money raised will help the Dundee hospital's department of neurosurgery fund a ground-breaking new MRI-guided ultrasound machine which will improve and speed up the treatment of brain tumours.
Aged just two, Maisie was diagnosed with a brain tumour in 2007 and given a life expectancy of between five and 10 years.
An MRI saved her life and the golf ball-sized tumour was removed.
Since then, the Madras College pupil has used her passion for music to overcome anxiety and the emotional and physical challenges she has faced throughout her recovery.
A versatile performer in her own right, playing the piano, cello and guitar, Maisie has been asked to contribute to an evening of music, merriment and fundraising alongside X-Men, Cabaret and The Good Wife star Cumming.
Pianist Susie MacLeod, saxophonist Jonny MacLeod and actor Rory Boyd will also take to the stage.
She said: "I am so excited to be singing on stage with Alan and other Broadway stars.
"Maybe one day I will perform there too but most importantly I hope that the concert raises lots of money for the new MRI scanner at Ninewells.
"An MRI scan saved my life as it found my brain tumour in time. This new scanner will save so many lives by helping surgeons treat brain tumours."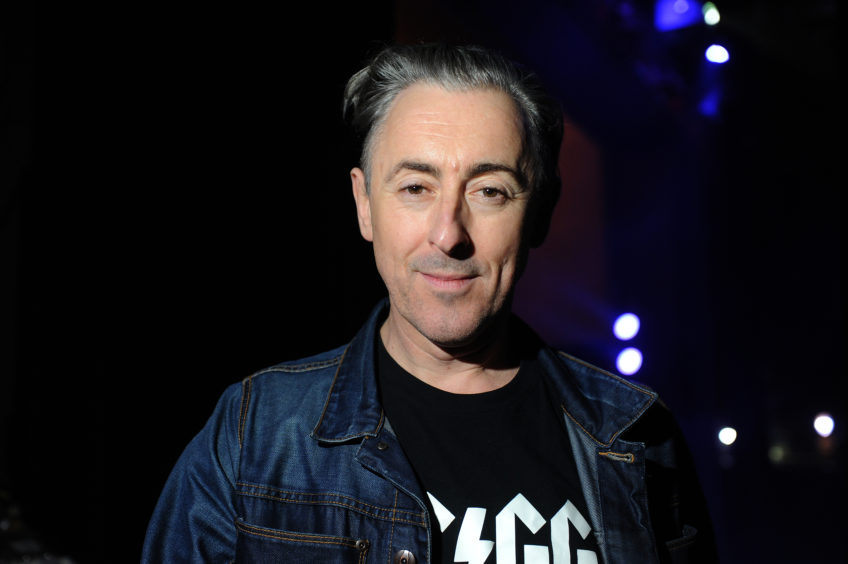 The event has been organised by Susie, a piano accompanist at St Andrews University who also recovered from a brain tumour, albeit in different circumstances.
She said: "It's difficult to express the impact my original diagnosis had on me as a mother of four.
"Whilst my lesion was benign it was nestled in a malignant location and I was informed I was at risk of sudden death. My surgeon removed it with superhuman skill.
"I have always found music to be the most effective way of dealing with overwhelming emotions and I would like the concert to be an expression of thanks for the combination of time and skills invested in my recovery.
"I would like to work towards another Connections concert to help raise further funds to endure Dundee becomes the Scottish Centre of MRI-guided focused ultrasound."
Maisie's proud mum Vanessa has hailed the support the family has had from surgeons, neurologists and child psychologists both in London, from where they moved to St Andrews nine years ago, and Scotland.
"As a parent you never expect your child to get a brain tumour, but it can happen," she said.
"There are so many children out there who do not get diagnosed early enough and whose symptoms are often missed.
"More children die of brain tumours in the UK than from any other cancer.
"We think of those children and families every day and are working to support the brain tumour cause in whatever way we can."
In recent years Maisie has represented Madras College in singing and won the Fife Burns Competition and Fife Festival of Music classes in Scottish and Contemporary Songs.
This year she was victorious in the Fife Festival of Music under-18 Musical Theatre Roger Crook Rose Bowl.
She is a member of St Andrews and Anstruther music societies and has played Bet in 'Oliver!', Jamie in 'My Fair Lady' and this year played the title role in Markinch Amateur Music Society's production 'Annie'.
Cumming himself played Rooster in the 1999 film version of the latter show, so perhaps 'Connections' is more than a fitting title for Sunday night's sell-out show.
Dundee at the forefront of the field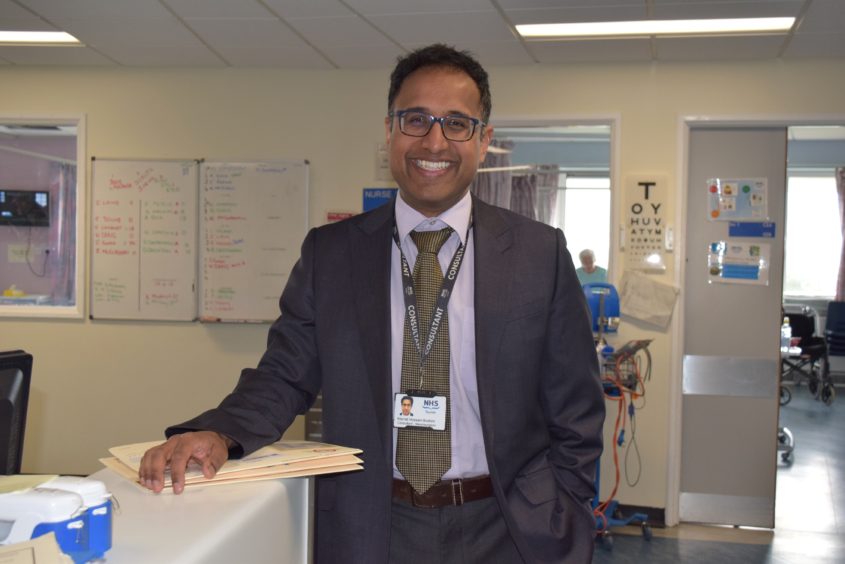 Dundee is at the centre of ground-breaking work in the MRI field and could spearhead a global trial.
Kismet Hossain-Ibrahim, consultant neurosurgeon and lead for neurosurgical oncology at Ninewells Hospital, explained fundraising is ongoing to buy a machine that fits inside Dundee University's research MRI scanner, potentially making it capable of treating brain tumours, rather than simply diagnosing them.
Cash has already been sourced to buy a magnetic resonance-guided focused ultrasound (MRgFUS) machine to treat tremor, but the focus is now on gaining finance for a second, lower frequency machine to research MRgFUS treatment of brain tumours.
Mr Hossain-Ibrahim said: "It sounds like something out of a science fiction movie but it is true; the technology is truly amazing and it is fantastic that Dundee will become the National Scottish Centre for Neuro MRI-guided focused ultrasound.
"We have had many donors who have contributed toward the £1.2million purchase price for the first machine that will be used to treat neurological tremor and we hope to start the world's first clinical trial to treat Multiple Sclerosis tremor once purchased."
Dr Hossain-Ibrahim said everyone behind the project was especially grateful to the Northwood charity for contributing £300,000 and to Stagecoach for contributing £110,000 towards the project.