LISTEN: BBC Radio DJ dedicates show to Dundee 'legend' Alastair 'Breeks' Brodie
BBC Radio DJ Marc Riley has dedicated a show to former Dundee record show owner Alastair 'Breeks' Brodie, who died this week.
Mr Brodie, 65, owned the iconic Groucho's on the Nethergate and sold vinyl records in the city for 43 years.
His passing on Tuesday night sparked a number of tributes from people in Dundee and further afield.
Mr Riley became the latest to pay homage to Mr Brodie in his BBC Radio 6 show on Thursday night.
Mr Riley, who has his own two-hour show on the digital platform four nights a week, began the show by saying: "I would like to dedicate this show to Alastair 'Breeks' Brodie, RIP, who ran Groucho's record shop in Dundee.
"He was a much-loved member of the local community and the music community – a legend by all accounts – so I hope he would have approved of this…"
He then played The Cramps song 'Can Your Pussy Do The Dog?' in memory of Mr Brodie.
Audio footage of the dedication is above this article.
Former music journalist Roddy Isles posted on Facebook: "Nice to hear Marc Riley open his 6Music show tonight with a dedication to Alastair Brodie, followed by a fine blast of The Cramps."
Following his death, a joint statement by family and colleagues, issued by Groucho's, ended with a quote from Jimi Hendrix, one of Mr Brodie's favourite musicians.
It read: "The story of life is quicker than the wink of an eye, the story of love is hello and goodbye…until we meet again."
Tributes paid as Alastair 'Breeks' Brodie, owner of iconic Dundee record store Groucho's, dies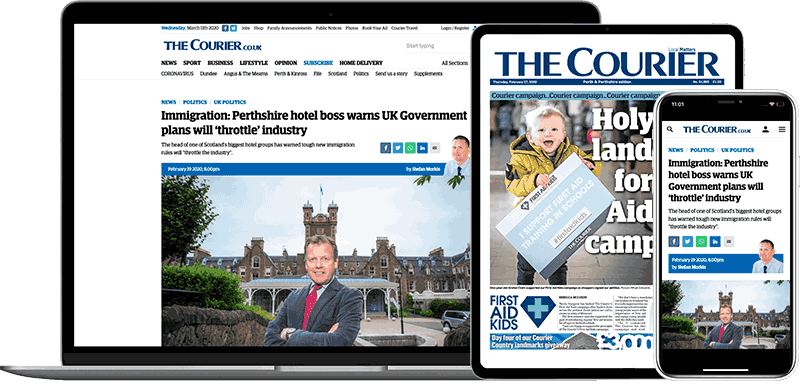 Help support quality local journalism … become a digital subscriber to The Courier
For as little as £5.99 a month you can access all of our content, including Premium articles.
Subscribe