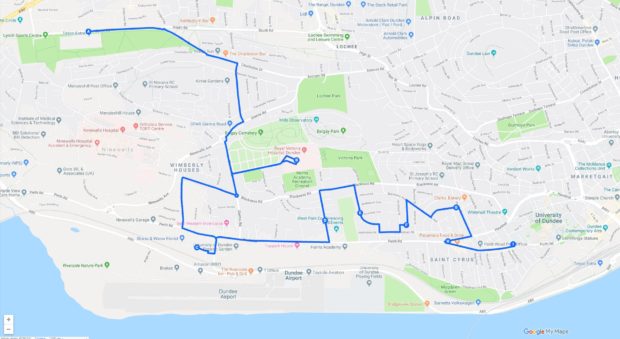 Dundee City Council has been accused of foisting a "pale imitation" bus service on pensioners in the West End.
The local authority voted to axe the 204 service earlier this year, despite fierce opposition from residents.
The council introduced a third route for its Blether Bus as a partial replacement for the service.
The Blether Bus is a hail and ride minibus service that operates on a number of routes in the city.
However, critics claim it is not an adequate replacement for the 204.
Chief among the complaints is that the new Balgay Blether Bus route misses out Ninewells Hospital.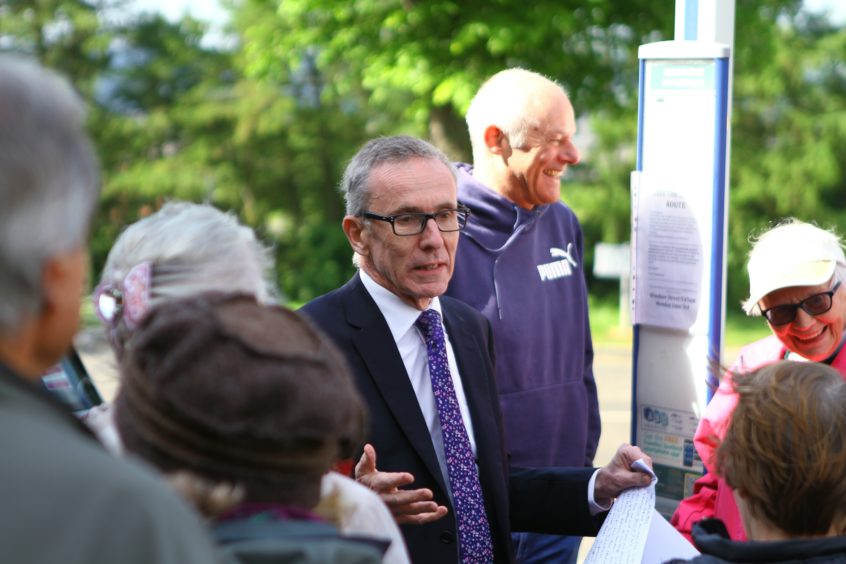 Councillor Fraser Macpherson talking to the concerned residents about the 204 busAnother worry was accessibility as the Blether Bus is a minibus.
The scrapping of the 204 was the subject of a heated debate in the city chambers earlier this year, with West End Liberal Democrat councillor Fraser Macpherson claiming it showed the SNP administration did not care about elderly residents.
On the launch of the new bus, Mr Macpherson said:"The Blether Bus from the council is better than nothing at all, but it is a pale imitation of the 204 service.
"The Blether Bus route misses out both the city centre and Ninewells Hospital that the 204 covers, has much less room for passengers on-board than the 204 and has a much more restricted timetable with the last minibus leaving before 2pm.
"The 204 is not just a bus — it's been a real community and many local people are so saddened that it is being axed."
The new route will connect South Road, Royal Victoria Hospital, the Botanic Garden and the Perth Road shops.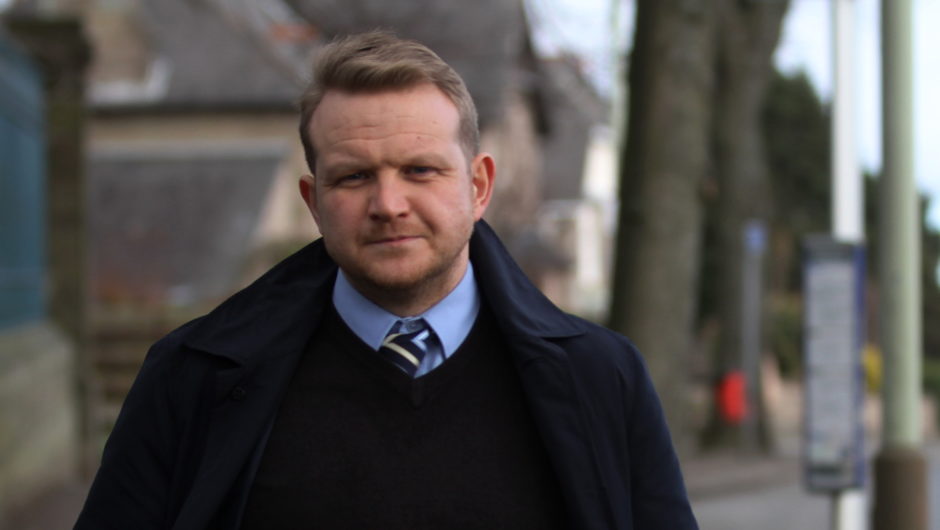 Council convener for city development Alan Ross said the route allowed for connection to other local bus networks, meaning people would be able to access more areas.
Mr Ross said: "After consultation with local residents over the summer, we've come up with a route that will provide direct journeys to a few key destinations in the local community.
"It will also complement the local bus network by providing connections to destinations like Ninewells Hospital and the city centre.
"The Balgay Blether Bus route will focus on communities north of Perth Road.
"We believe this is the most effective and efficient route but one of the great things about the Blether Bus is its flexibility, which means we can review the route at relatively short notice.
"I'm sure the community will get behind the Balgay Blether Bus which has been created for them and with them."