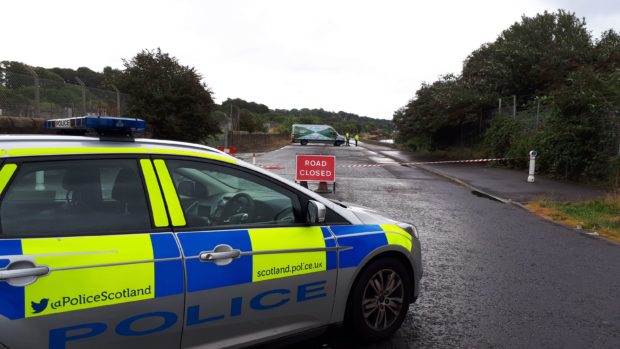 A section of road in Broughty Ferry is closed as Scottish Water deal with the aftermath of last night's heavy rain.
A manhole cover was moved on Stannergate Road, which is closed as Scottish Water deal with the issue.
Police are in attendance to ensure members of the public do not approach the area while engineers clear the area.
A driver woke to find his car, on nearby Broughty Ferry Road, had partially fallen as another manhole cover gave way.
"This and other manhole covers on the cycle path near the yatch club lifted, probably due to the rain last night," he said.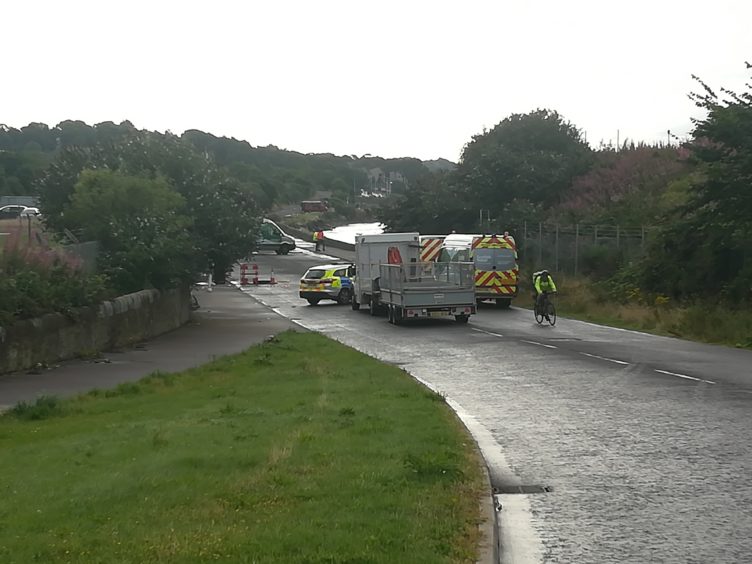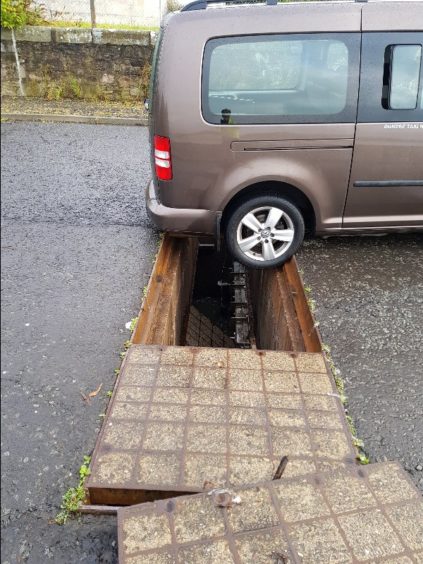 A Scottish Water spokeswoman said: "As a result of heavy rainfall overnight, areas within the vicinity of Broughty Ferry Road, Dundee, are experiencing some surface level flooding.
"During such weather events, drains and water coursed can struggle to cope with the amount of surface water from buildings, footpaths and roadways.
"On this occasion, the amount of water has caused a number of manhole covers to lift from the road. As a result, for safety reasons, part of the road has been temporarily closed.
"Scottish Water operatives are on site this morning to further investigate the situation.
"We would like to apologise to customers and those affected and thank them for their patience while we work to manage water levels."