VIDEO: 'I've never seen it so bad' – Water gushes from Broughty Ferry road as flooding hits waterfront
Flooding has hit a busy beachfront road in Broughty Ferry.
Water completely covered part of Douglas Terrace following a downpour of rain on Tuesday night and further heavy showers on Wednesday.
Drivers and cyclists braved the route as floodwater gushed from a manhole and poured down from the seawall.
One local homeowner, who did not want to be named, said: "I've lived here for many years and I've never seen it so bad.
Residents evacuated from homes as downpours cause major flooding in Fife
"It was torrential overnight and the water level has just risen all day."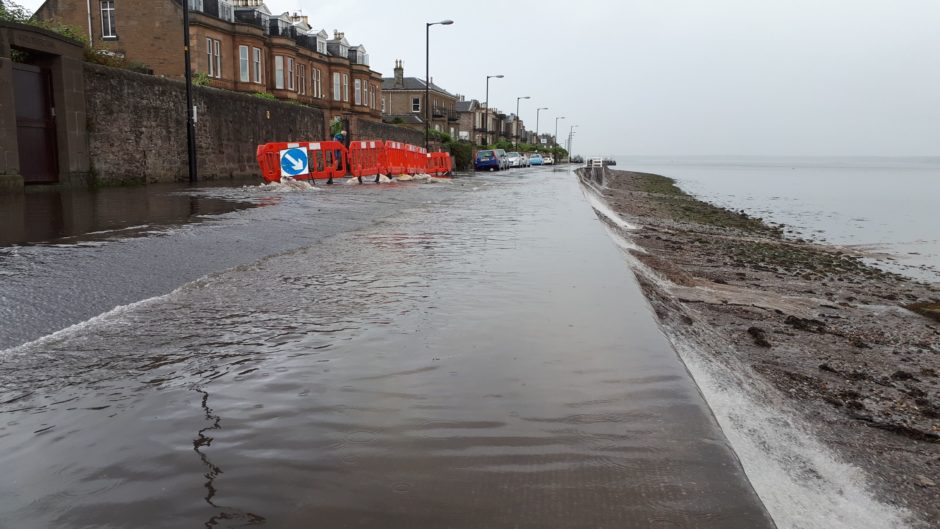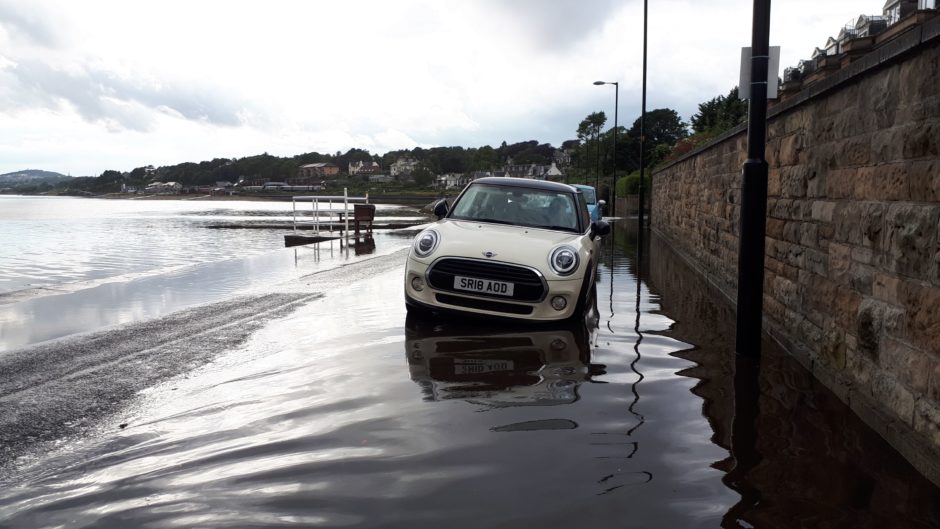 It comes after a section of another road in Broughty Ferry was closed as Scottish Water dealt with the aftermath of Tuesday night's rain.
A manhole cover was moved on Stannergate Road as a result of the deluge.
Members of the public were told not to approach the area as engineers dealt with the incident.
And a driver woke to find his car, parked on nearby Broughty Ferry Road, had partially fallen as another manhole cover gave way.
"This and other manhole covers on the cycle path near the yatch club lifted, probably due to the rain last night," he said.
Major flooding has also hit Fife with roads left impassable and homes evacuated.
Preparation work is under way on a Broughty Ferry flood protection scheme which would guard the area against downpours.
The Scottish Environment Protection Agency (Sepa) has issued flood alerts for Fife, Dundee, Angus, and Perth and Kinross.
In a statement the organisation said: "Heavy thundery showers are likely throughout Wednesday in the region.
"If your area is affected by a heavy thundery shower, this may lead to localised flooding from surface water and small watercourses.
"The greatest risk is if these occur over built-up areas and the transport network with possible impacts including flooding of low-lying land, roads, properties and disruption to travel."
A Met Office thunderstorm warning is also in effect until Wednesday at 10pm.