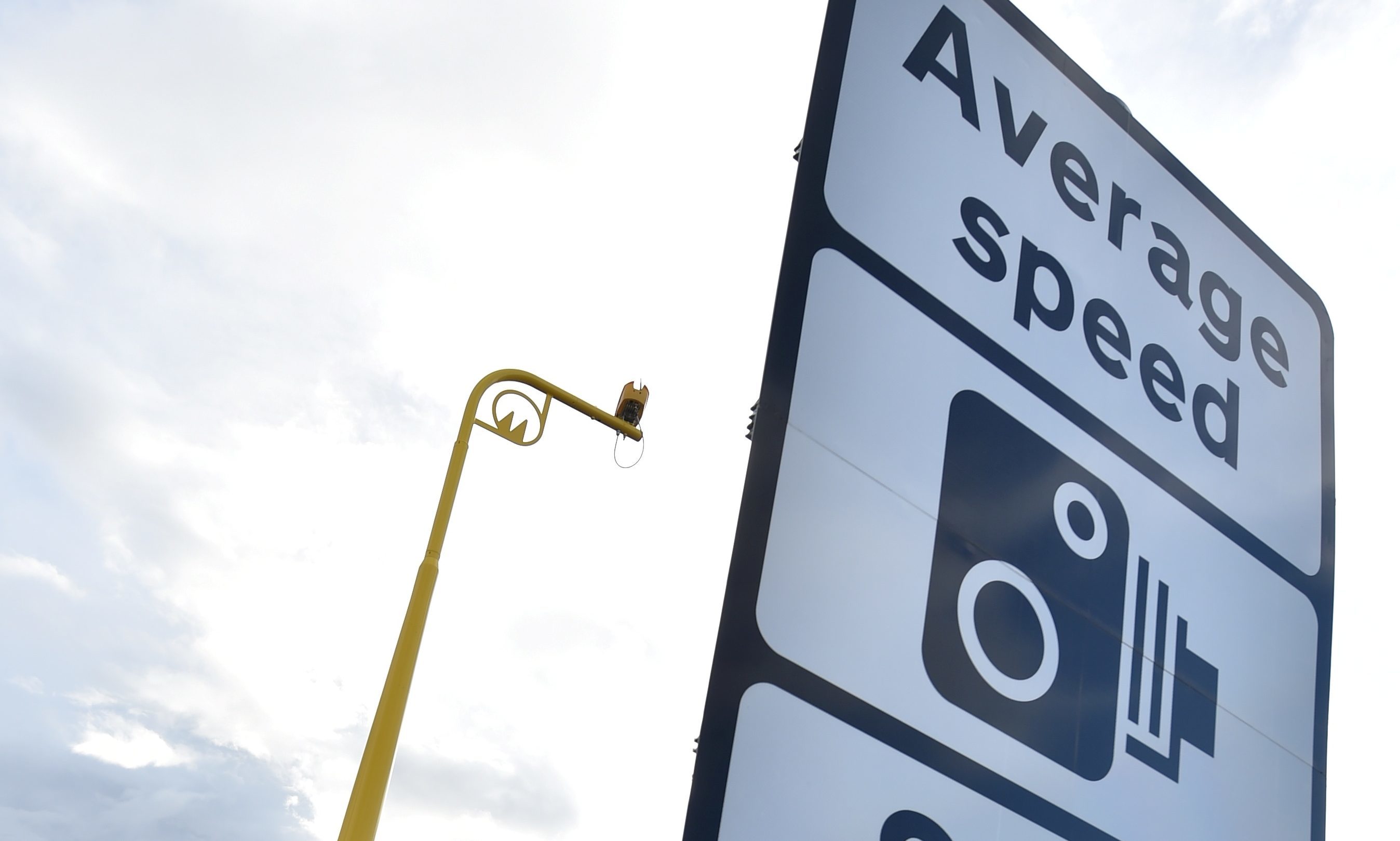 Average speed cameras between Dundee and Stonehaven earned nearly £1 million in fines last year.
Figures released by Police Scotland revealed in 2018, 9,630 people were caught speeding on the road, an average of more than 26 people per day, during the network's first year of operation.
Each driver faces a fine of £100 and three penalty points on their licence, meaning the income from penalties issued last year totals £963,000.
However, authorities point out the number of people speeding has dramatically fallen in the same period, making the route safer.
The average speed cameras cover the entire 50 mile stretch of road between Dundee and Stonehaven.
The £2 million system, which replaced 40 fixed speed cameras and mobile patrols, went live in November 2017.
It was ordered by ministers after three fatal collisions and six others involving serious injuries, on the dual carriageway in 2015.
There are 15 cameras installed on both sides of the carriageway measuring the speed of vehicles.
A Transport Scotland spokesman said the number of drivers exceeding the speed limit on the road has fallen to just 1% – down from around 60% before the average speed camera system was introduced.
They said: "Road safety is of paramount importance, which is why we are committed to achieving safer road travel, reducing the number of serious injuries and working towards an ultimate vision of zero fatalities on our roads.
"Before average speed cameras were introduced on the A90, three-in-five vehicles were speeding. Now 99-in-100 vehicles are complying with the speed limit on the A90.
"The £2m investment in average speed cameras on the A90, between Dundee and Stonehaven, has already helped to significantly improve driver behaviour and speed limit compliance on the route.
"This adds to the growing evidence base of the effectiveness of average speed cameras, with notable long-term improvements in road safety already seen on the both the A77 and A9.
"On the A9, where speed cameras have been in place for more than three years, fatalities and serious injuries have dropped by a significant margin and figures on speeding, journey time, incidents and traffic volumes continue to show a long-term sustained change in driver behaviour.
"The personal injury accident data is not yet fully available in order to undertake an analysis of accident rates on the A90 average speed camera sections."
Chief Inspector Stephen Innes of Police Scotland's Road Policing Division said: "The Average Speed Camera network on the A90 has led to a dramatic increase in compliance by drivers on the stretch between Dundee and Stonehaven since it became operational.
"Despite this, a number of drivers continue to drive at inappropriate speeds. The cameras are doing their job by picking this up and subsequently, fixed penalty notices are issued or a report is sent to the Procurator Fiscal."