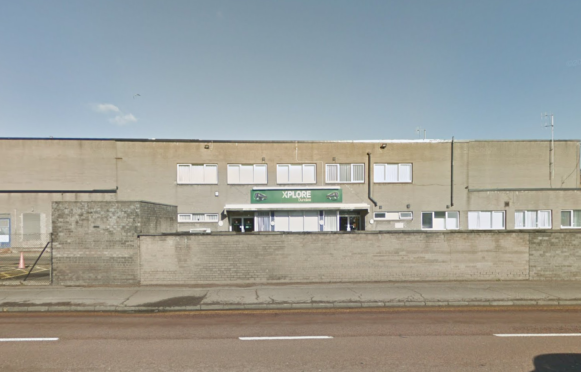 A would-be thief who broke into a Dundee bus depot left empty-handed and was snared by police after leaving a trail of his own blood.
Darren Walker raided the Xplore Dundee premises on East Dock Street and forced open a cash register.
The company's managing director discovered the damage when she went in to work on August 27 2018.
Police identified traces of blood at the scene as belonging to Walker, who already had a criminal record.
The 46-year-old was jailed for eight months when he appeared at Dundee Sheriff Court yesterday.
Fiscal depute Lynne Mannion said the botched crime was discovered when the boss noticed a smashed window at the bus company office at 4.40am on August 27.
"Police were contacted and attended," she said.
"They found traces of blood. Further inquiries were made and it appeared there was an insecure door on the side of the building.
"The managing director confirmed the till register was forced open and it appeared to have been rummaged through.
"Property such as phones and wallets had been left inside the building but nothing had been taken."
The depute said CCTV footage shot at 8.5opm on August 25 showed a man attempting to open the door and walking around, then going to the insecure door and going inside.
"Blood swabs were taken and resulted in a positive match with the accused," she added.
The court was told Walker had been in a "toxic" relationship at the time and that he struggled with alcohol abuse and was short of money.
He was able to maintain a "normal" lifestyle for a period of time, the court heard, but he also had phases when he would "go off the rails".
Walker, of Dunholm Road, pled guilty to breaking into the premises at 44-48 East Dock Street, and forcing open a set of drawers and cash register with the intent to steal.
Sentencing him, Sheriff Tom Hughes said: "Your last conviction was in 2016 and you received a custodial sentence of 20 months.
"This was a break-in to commercial premises and even though you left with nothing, given the nature of the offence there is only one option, and that is a custodial sentence."