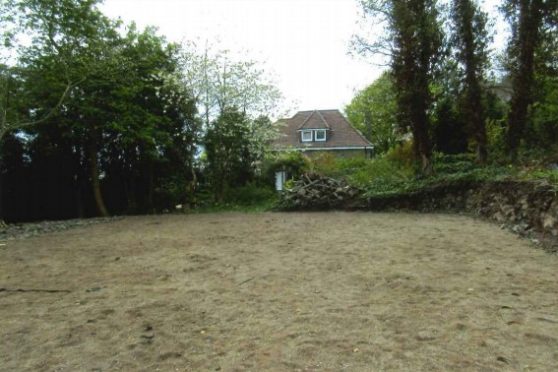 A Broughty Ferry couple have lost a battle with the council over the felling of trees in the grounds of their luxury home.
John and Barbara Hargreaves, of Reres Road, were slapped with an enforcement notice threatening them with prosecution after they accidentally felled an extra seven trees in addition to the 42 they had permission to remove.
The couple, who branded Dundee City Council's approach "irrational and disproportionate", had cleared a flat area of ground to create a private recreational space next to their secluded home.
They appealed the local authority's April decision with the Scottish Government, who have now ruled in the council's favour.
The Hargreaves will have 90 days to reverse the work done to level the site.
However, they will not have to re-plant the contentious trees, as originally requested by the council.
In her ruling, Amanda Chisholm, a reporter appointed by the Scottish Ministers, said:  "I dismiss the appeal and direct that the enforcement notice be upheld.
"(They must) reinstate the current ground levels within the said wooded area of garden ground to the levels which existed prior to the commencement of the engineering works and remove the shale material which has been placed on the boundary of the levelled site situated within the said wooded area of garden ground."
The couple had been won permission from Dundee City Council to fell 42 trees, which were largely diseased and in danger of toppling over.
They were to retain the remaining 70 and plant another 80.
The council had said that the work the Hargreaves had done failed to enhance the Reres Hill conservation area, resulted in the loss of a number of mature trees and did not have suitable drainage.
In 2017, a similar enforcement notice was served to a Dundee man, Thomas Paynter, who built a £3,000 garage without planning permission at his Fintry home.
The structure had to be taken down after being fully built, with the council footing a £1,300 bill to demolish it after the owner only took down half the garage.
The Hargreaves were approached but were unavailable for comment at the time of going to print.