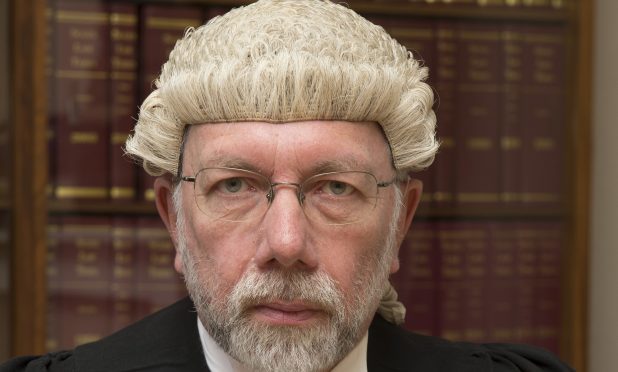 A Dundee sheriff was wrong to say evidence gathered by a group of self-styled paedophile hunters was inadmissible before the case went to trial, an appeal court has ruled.
Sheriff Alastair Brown ruled evidence gathered by the Keeping Kids Safe group in the case of Paul Potelle was inadmissible after a minute objecting to the Crown evidence on the basis it had been unlawfully obtained.
They had collected text messages he sent to adults posing as children.
Potelle's solicitor also submitted intimating a preliminary plea in bar of trial – calling for the case to be abandoned – on the grounds of oppression.
Sheriff Brown said the group, which had travelled to Dundee to confront a man they suspected of being a child abuser, had not acted in good faith and its actions had been "unlawful at all stages".
But the procurator fiscal launched a successful appeal against the Sheriff Brown's decision and the case will now be passed to another sheriff to be reheard.
Appeal judge Sheriff Norman McFadyen ruled that Sheriff Brown had erred in ruling the evidence was inadmissible during the first diet of a summary procedure.
Instead, it ruled the evidence should have been considered once the case reached trial, at which point it would be determined whether or not the text messages sent were admissible.
Sheriff McFadyen wrote: "The sheriff was arguably wrong in 'converting the plea in bar to a matter of admissibility, but he should in any event have continued all perceived matters of admissibility to trial."
The judgement concludes: "It is artificial to treat an objection to admissibility as an objection to competency of the proceedings, because it only goes to exclusion of particular evidence, which may or may not be practically conclusive of matters in any particular case."
Potelle, 47, had been charged with sending indecent social media messages to what he believed to be a 13-year-old girl and a child under 13 between May 22 and August 22 2017.
Sheriff Brown said: "I have reached the conclusion that the schemes operated were unlawful at all stages, and therefore the evidence is inadmissible."
In his judgement in May, Sheriff Brown said he believed "personal gratification" was a "significant motivator" for one the individuals who had posed on a child online.
And he said paedophile hunting groups should leave matters to the police.
He said: "Internet crime is a serious issue, though it's far more complex than they appear to recognise.
"Police Scotland do take it seriously but policing is a complex activity, which needs to be left to the police.
"They arrest them in a way that does not cause public disorder. They do not post photos of suspects on the internet."