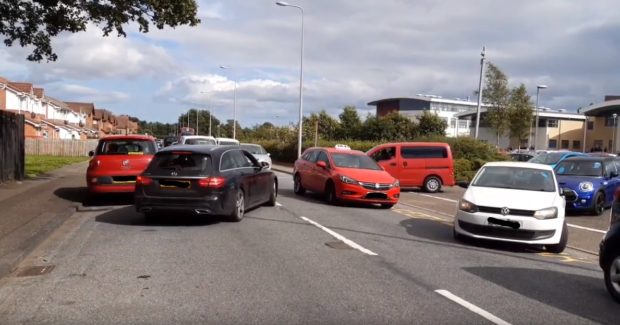 Parents have voiced concerns about the shortage of crossing patrollers for two Dundee schools amid traffic disruption in the area.
Pupils at Downfield Primary School and St Paul's Academy will be left with no lunchtime lollipop men or ladies until further notice, due to a staffing issue.
Parents received a text from Downfield Primary School this week advising them of the change.
A spokesman from Tayside Contracts said they were trying to resolve the issue and urged anyone interested in becoming a crossing patroller to get in touch.
He added: "There is currently no relief patroller if the current one is off.
"We are looking for at least three or four across the city, but there is no limit really, as we need reserves.
"If anyone is interested in applying I'd urge them to get in touch.
"We're trying to resolve this as soon as possible and we'd like to assure parents that it's not a permanent situation."
The news comes shortly after a video appeared online showing traffic mayhem outside St Paul's Academy on Monday.
In the five minute clip, recorded on August 19, vehicles are seen struggling to make their way along Gillburn Road during the school run.
Meanwhile, schoolchildren are seen stepping into the road, between vehicles, near the school entrance.
A spokesman from Kirkton Community Safety Partnership said the school run traffic problem was exacerbated by a temporary road closure at the junction of Strathmartine Road and Camperdown Road.
He explained: "Ten days it will be closed, for resurfacing.
"For a small section of road it's a long time, definitely. It's meant to be a Safe Route to School."
Melanie Kiyani, whose daughter goes to the nearby Downfield Primary School, said she was worried about the pupils' safety.
"I got a text from Downfield Primary advising there would be no school crossing patroller on the junction of Strathmartine Road/Gilburn Road until further notice", she said.
"My daughter doesn't use the crossing but I know there are lots of kids that do most of whom are not normally with an adult.
"I think it will be extremely dangerous as there are buses and a lot more cars now using the junction."
Diversions are in place while the resurfacing works are being carried out, with all northbound traffic in Strathmartine Road from A90 Kingsway  diverted.
Alternative routes through Macalpine Road and Camperdown Road or Old Glamis Road and Gillburn Road are suggested.
A Dundee City Council spokesman said: "These roadworks are part of an ongoing roads maintenance programme across the city.
"Arrangements for traffic are in operation during the works and these have been signposted for motorists."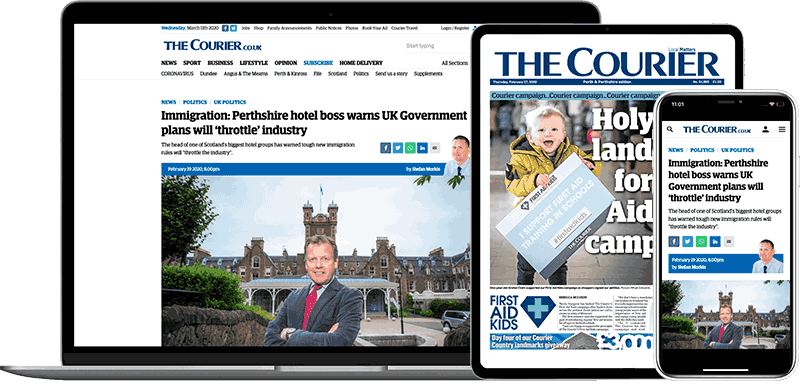 Help support quality local journalism … become a digital subscriber to The Courier
For as little as £5.99 a month you can access all of our content, including Premium articles.
Subscribe