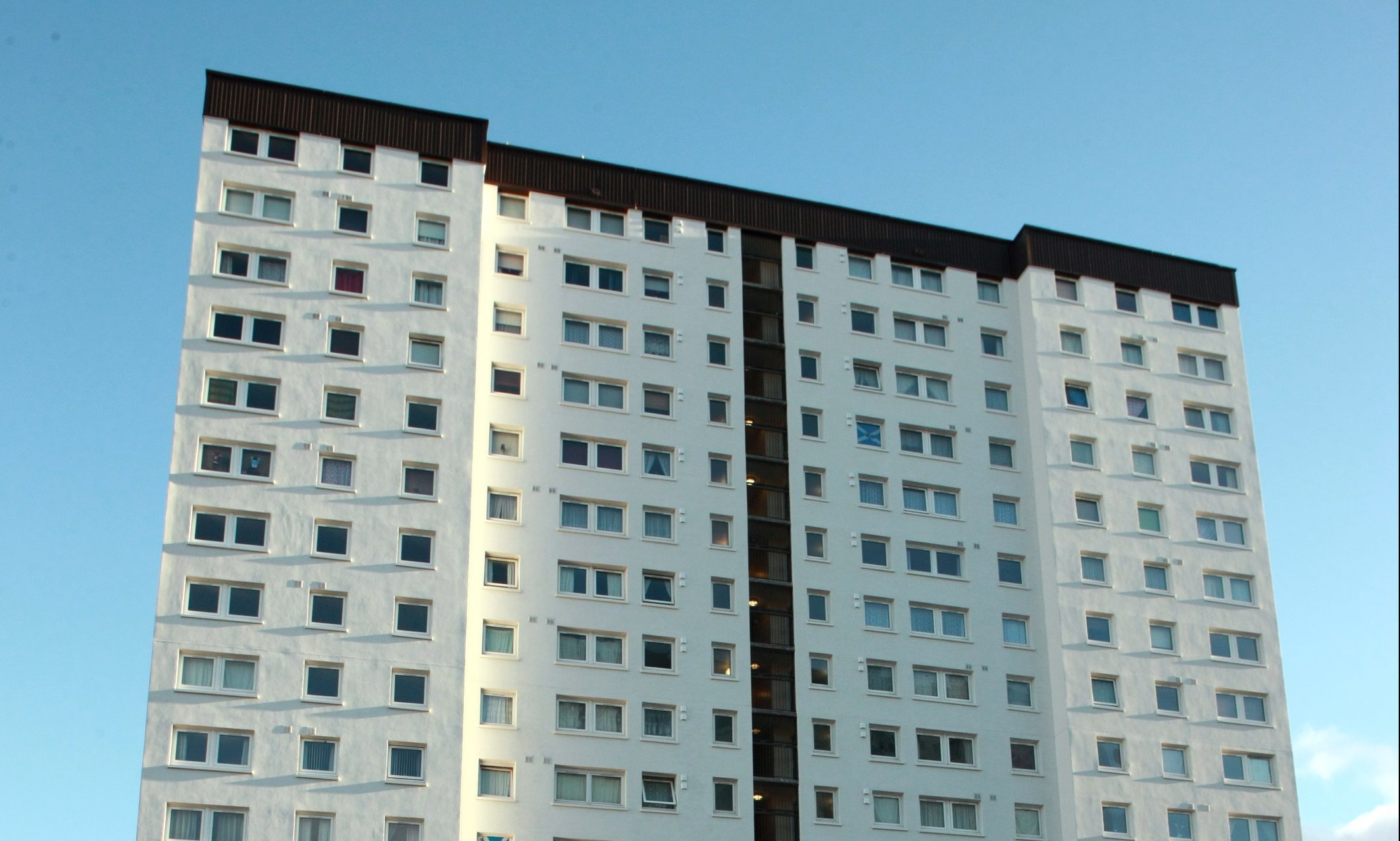 A former footballer who had "prospects of being professional" has been jailed for more than two years after selling drugs to his own family members in Dundee.
Hector Duncan was found to have heroin with a street value of up to £1,020, as well as scales, tin foil, a roll of plastic pouches and £290 in cash in his Lochee flat.
Dundee Sheriff Court heard Duncan, 51, got involved in drugs in his late childhood and "blew" his chance of becoming a professional footballer.
He has been an addict since and was jailed for four years in 2008 after being caught running a large-scale drug enterprise, the court was told.
On Thursday he found himself in the dock again after pleading guilty to being concerned in the supply of heroin, which was discovered during a police search of his home thanks to a tip-off.
His solicitor, Ian Huston said: "Mr Duncan has been an addict all of his adult life.
"As a teenager he was an excellent footballer with prospects of being a professional, but he blew it.
"He became involved in drugs in his late childhood. This was a situation where it was low level supply to subsidise his own addiction.
"Such was his level of addiction that when this case called on May 3 he was very ill in a high dependency unit, in a coma, because he suffered such severe withdrawal symptoms."
The court heard that Duncan, of Adamson Court, is now on his own after separating from his wife.
"It was a limited circle of persons he was supplying to", Mr Huston added.
"This included members of his own family who are also addicted to drugs.
"He is now at he age where he can see the harm it is doing."
Sheriff Alastair Brown jailed Duncan for two years and three months, back-dated to April 26 when Duncan was remanded.
Addressing him, Sheriff Brown said: "The last drug figures shows that people in Dundee were dying at the rate of three every two weeks, and heroin has a high impact on that.
"Whilst I sympathise with your own problems, this was a serious offence."