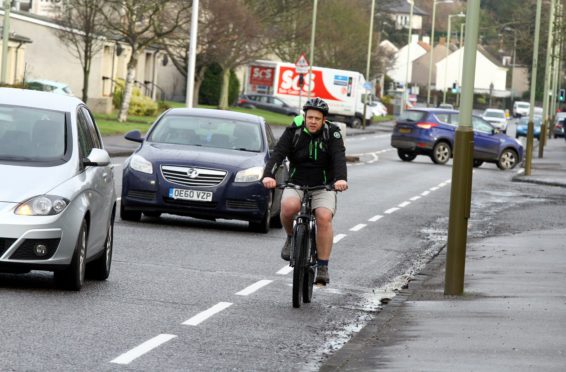 Dundee City Council will lobby Police Scotland to introduce a campaign educating motorists about cyclist safety ahead of hundreds of e-bikes  hitting the streets.
Plans to introduce a fleet of 350 bikes for public hire are currently awaiting approval by the local authority.
Earlier this week councillors voted unanimously in support of Operation Close Pass, a police initiative that has already been rolled out in other regions, including Fife, in order to make the roads safer for cyclists.
The scheme involves plain clothes officers stopping drivers when they fail to give cyclists enough space, as well as using a special mat to educate them on how much room should be given.
Previously, Tayside police bosses have said Operation Close Pass was not a priority for the region – but councillors are hoping they will change their minds.
Councillor Kevin Cordell, the city's cycling spokesman, said: "So far it has been individual councillors such as myself raising the matter with Police Scotland.
"Now we, as a council, have decided that this is our position.
"There will be a Road Safety Forum meeting next week and we will be able to discuss this then.
"We want to work in partnership with the police and we hope they will look at this afresh."
Operation Close Pass: Tayside police division maintains cycle safety scheme 'not justified' in Dundee despite its use elsewhere
Councillor Lynn Short echoed these sentiments, stressing Dundee's long-term commitment to becoming cycle and environmentally-friendly.
"We've potentially got more than 300 electric bikes coming to the city, which is 300 additional cyclists on the roads.
"We want the make sure that the public know we are keen to support them and to make the roads safer."
If implemented, the e-bike hire initiative, led by bike-sharing scheme Ride-On, will become the first large-scale project of its kind in Scotland.
As well as bikes, there will be charging stations from Broughty Ferry to Ninewells Hospital.
The scheme is expected to launch at the end of September or early October at the latest.
Superintendent Graeme Murdoch said: "Tayside Division is aware of renewed interest by Dundee elected members in relation to Operation Close Pass.
"The division continually reviews its operational priorities and allocation of resources based on emerging risks and trends, including road collision statistics and causation factors.
"To date there has not been sufficient evidence that makes Operation Close Pass a current priority in Dundee.
"However, we have always said that if that evidence becomes apparent to us we will re-consider."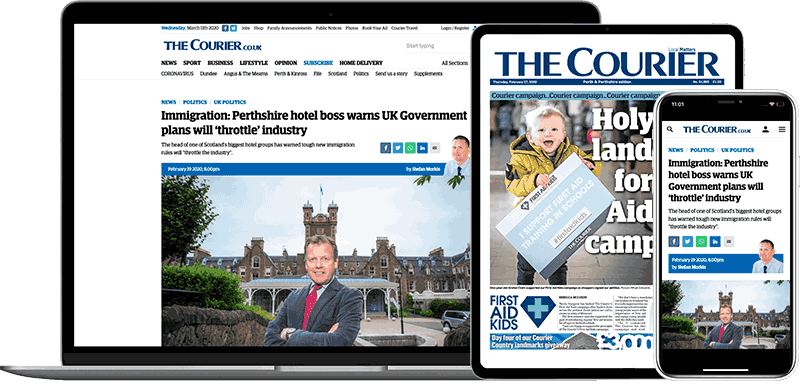 Help support quality local journalism … become a digital subscriber to The Courier
For as little as £5.99 a month you can access all of our content, including Premium articles.
Subscribe