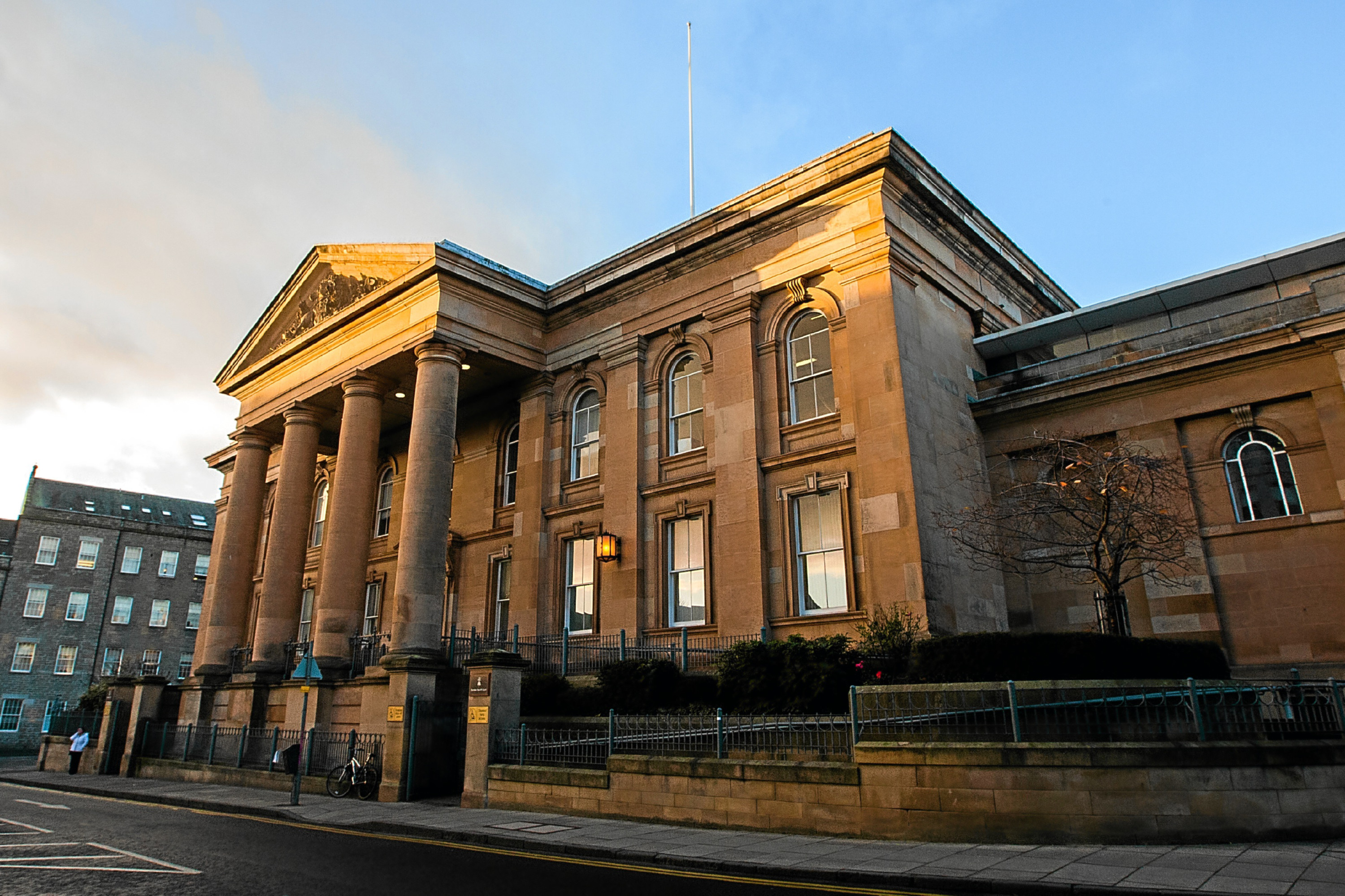 A former policeman has been found guilty of breaking his ex-wife's elbow and choking a child.
David Lyall sobbed in the dock as the verdict was read out following a two-day trial, during which the court heard the retired officer lost his temper on two occasions in 2017 and 2018.
The 53-year-old had denied the assaults, claiming the accusations were fabricated after he threatened to call social services in relation to the child's absences from school.
However, Sheriff Alastair Brown found him guilty on two assault charges.
A further four charges accusing him of slapping his ex-wife on the head and pushing her, hitting a child, acting aggressively by using derogatory names, shouting, swearing and refusing to leave a property were found not proven.
Dundee Sheriff Court heard Lyall's ex-wife went to the doctor with a broken elbow, reporting she had been pushed into a door frame on an occasion between February 1 and February 28 2017 at Constitution Crescent.
The following year, on September 10 2018, a heated argument erupted after Lyall asked a boy to go to school. The court heard Lyall chased the child, placed his arms around his neck and compressed it, restricting his breathing.
To this, Lyall replied: "Yes, I was angry. I get upset but I've never been violent in my life.
"In my career I've never restrained anyone like that, that's not a recognised technique.
"I've had guns and knives pointed at me but I've never even used my baton or spray."
In response to the accusation about breaking his ex-wife's elbow, Lyall replied: "That never happened. It's a total fabrication."
The court heard Lyall and the woman had separated in 2006 but maintained regular contact, which was often fraught with conflict.
After finding him guilty of the assaults, Sheriff Brown said: "The context for all of this is a decidedly unhappy set of relationships.
"The accused and (the woman) do not trust each other. They do not like each other and blame each other for their difficulties.
"What happened was a flare-up of an underlying, very stressful situation into violence. However, the injury was significant.
"I also take a serious view about constriction of breathing."
Lyall, of Hazel Drive, will be sentenced on September 20 and was released on bail.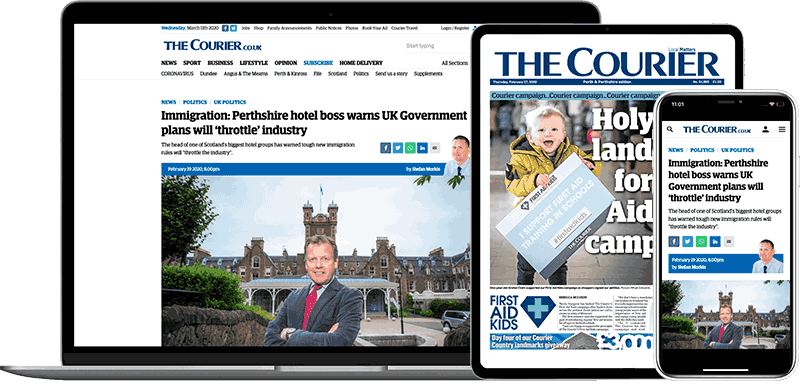 Help support quality local journalism … become a digital subscriber to The Courier
For as little as £5.99 a month you can access all of our content, including Premium articles.
Subscribe