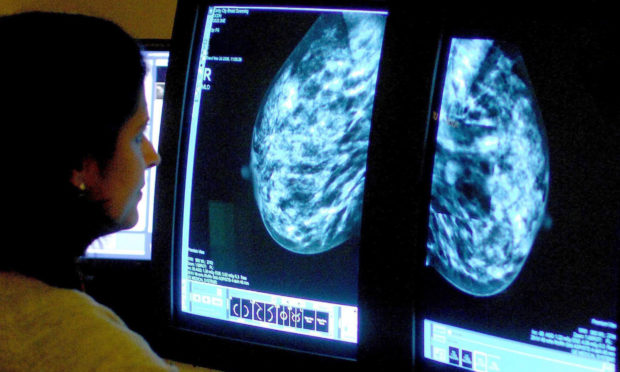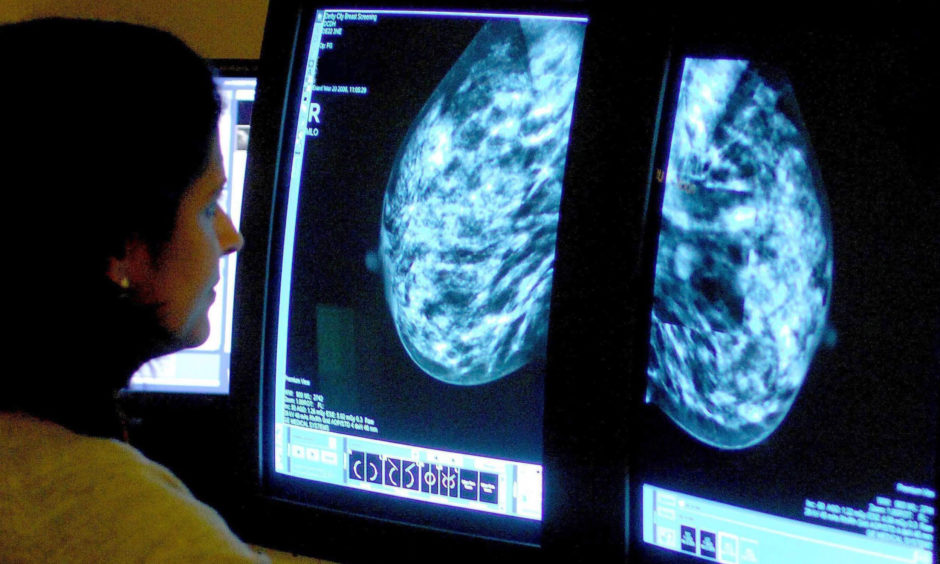 Cancer patients should be explicitly warned about the risks of variation in their care from generally accepted guidelines, according to an independent review into treatment at NHS Tayside.
A total of 19 recommendations have been made in response to revelations breast cancer patients in Tayside were given lower chemotherapy doses than individuals in other areas of the country.
Around 200 patients were given the lower dose between December 2016 and April 2019 in a bid to reduce harmful side effects. The issue only came to light after a whistleblower raised the alarm.
A subsequent risk assessment advised the treatment regime may have increased the likelihood of cancer recurring. The health board has since changed its policy to align with the rest of Scotland.
The 19 recommendations, which have all been accepted and will be implemented in full by the Scottish Government, include the introduction of a new "Once for Scotland" national approach to treatment.
Scotland's Chief Medical Officer Dr Catherine Calderwood, said the move would "help ensure that cancer patients across Scotland have access to the same high level of care and treatment, regardless of where they live".
The independent advisory group behind the report heard evidence of the need for "cultural and organisational change" at NHS Tayside and across Scotland to ensure clinical governance processes are "not only explicit but adhered to in the future".
It recommended the construction of a new longer life group to ensure all suggested changes are implemented correctly. A national clinical management guidelines oversight group will also be established to "ensure consistency across NHS Scotland".
The oversight team will hold an annual conference as part of work to establish the "Once for Scotland" approach.
The report recommends the offer of independent medical advice from outside NHS Tayside should continue to be available to both patients and their families, along with extended health monitoring.
Dr Calderwood said the recommendations had been welcomed by health secretary Jeane Freeman.
She said: "Delivering on recommendations on informed patient consent is essential so that all cancer patients have the same high level of informed involvement in decision making about their care.
"One of the first actions will be to establish an implementation group for these recommendations and I am pleased to announce that this will be led by Dr Hilary Dobson OBE."
NHS Tayside medical director professor Peter Stonebridge moved to reassure patients that the health board is offering the same chemotherapy dosage regimes as in the rest of Scotland.
He said: "Today's report sets out clear recommendations for cancer networks and teams across Scotland, and we welcome the recommended new approach which will allow cancer networks across the country to work more closely together."
---
MSP says never again to 'postcode lottery' imposed on Tayside cancer patients
Scottish Labour health spokeswoman Monica Lennon said cancer patients should never again be subjected to a "postcode lottery" when it comes to their care.
Ms Lennon insisted women in Tayside had been "badly let down" by the decision to provide lower than standard chemotherapy doses and welcomed the overhaul of cancer services across Scotland.
"There should never be a postcode lottery when it comes to receiving cancer treatment in Scotland," she said.
"Ensuring consistency of treatment across Scotland will provide some much needed reassurance to women receiving treatment in Tayside now and in the future.
"It's now up to Jeanne Freeman to get a grip on the deep-rooted challenges facing NHS Tayside and make sure that the recommendations of this report are implemented quickly and in full – as well as providing the necessary resources to make this happen."
Lee Dennis, who set up the NHS Tayside Cancer Care Support Group for patients and families affected by the revelations, said the review group had "extensively considered potentially positive amendments to regional cancer care delivery".
Ms Dennis "noted with gratitude" that support will continue to be provided but warned some still face lingering concerns.
"There is little consolation for patients who were treated during the time period under review, and their families," she said.
"The fear and uncertainty will always remain for some, who may not have had the optimal treatment for their body.
"The silver lining is that going forward, cancer patients in Scotland will hopefully receive cohesive, world class treatment, regardless of where they live."
Scottish Conservatives health spokesman Miles Briggs confirmed he will be writing to the health secretary to "ensure that the recommendations are implemented".
He said: "There's clearly a major problem within NHS Tayside, and these experts are fearful it may even be more widespread.
"The fact so many recommendations have been made show the extent of these failings. Health secretary Jeane Freeman must enact all of these, and I'll be writing to her to ensure she does.
"Major errors like these simply should not occur in a modern NHS, and it's critical they are not repeated."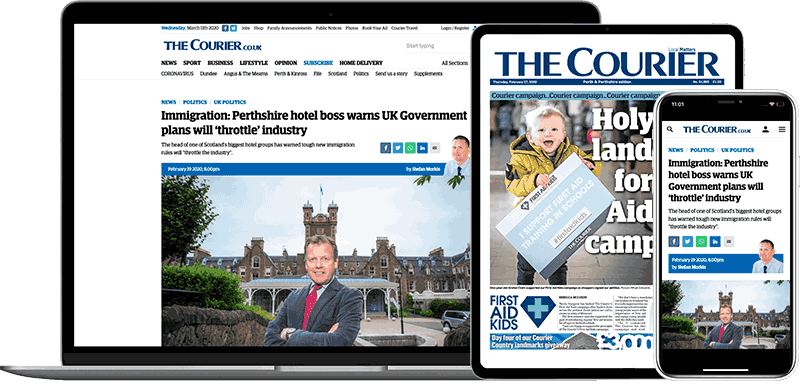 Help support quality local journalism … become a digital subscriber to The Courier
For as little as £5.99 a month you can access all of our content, including Premium articles.
Subscribe