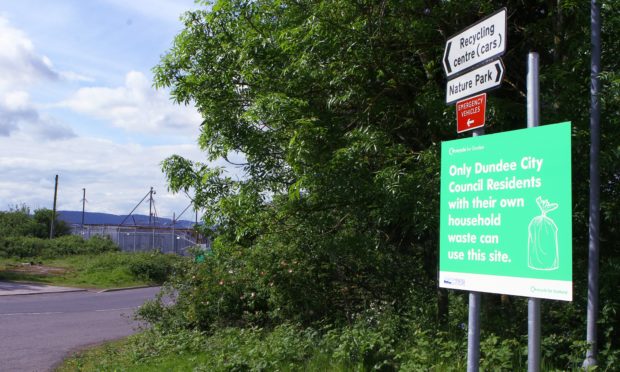 A West End councillor has been kicking up a stink over a "dreaded" smell in the area.
Fraser Macpherson has received a plethora of complaints from residents about a stench emanating from the Riverside Civic Amenity site's composting facility.
The recycling centre sits near Riverside Nature Park but despite the distance from residential areas, locals are still having to keep windows closed because of the smell.
Mr Macpherson has urged the local authority to take steps to tackle the issue. He said it is an ongoing problem and has contacted the council's environmental team previously over the matter.
A council spokesman said the situation is being looked into and they will make "every effort" to put a solution in place.
Mr Macpherson said: "In the past few weeks, I have again received numerous complaints from residents who live to the immediate north of the Riverside recycling centre and composting operation about the extent of the bad smell coming from the operation from time to time.
"I have raise these concerns on numerous occasions with the city council's environment staff."
Some residents have told the Liberal Democrat councillor that there are some mornings when they can't open their windows because of the stench — especially if the wind is blowing towards their homes.
Mr Macpherson has also been told by some residents that they have also contacted the council, calling for something to be done.
He added: "Green waste was being shredded last week and a change in wind direction during such operations leads to smell complaints from households to the north of the Riverside site.
"I feel there really must be a real improvement in the situation going forward and I have asked that additional steps are taken to avoid any impact in the housing to the north of the site.
"I would ask residents to contact me should they have any issues regarding any smell nuisance from the site in the coming weeks."
A Dundee City Council spokesman said: "We are aware of the issue.
"Weather conditions can contribute to the smell given off by compost.
"We continue to put every effort into minimising any smell omitted to residents in the surrounding area of Riverside Recycling Centre."