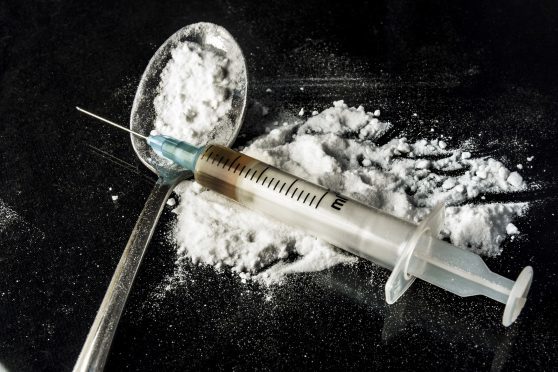 A Dundee drug dealer faces a wait of years before he can pick up his abandoned car after a weekend spent partying at a dance music festival.
Barry Heggie, 35, spent the weekend at Creamfields in Warrington, Cheshire, knowing he was pleading guilty on Monday to being involved in the supply of heroin.
However, Heggie, of Whitfield Gardens, was late for his appearance at the High Court in Edinburgh because his vehicle did not work and he had to get a train to the Scottish capital.
Lord Pentland refused to continue his bail before sentencing next month and the tattooed music lover was remanded in custody.
He now faces the prospect of having to wait years before he is able to travel back to Cheshire to pick up his car as his lawyer said the nature of his client's offending meant a prison sentence was inevitable.
The story emerged after Heggie, who has previous convictions for dishonesty and violence, pleaded guilty to being concerned in the supply of heroin on June 3.
Heggie was supposed to appear at 10am but did not turn up until midday.
When Lord Pentland asked his representative Chris Fyffe why his client was late, the solicitor advocate said: "He had spent the weekend at a music festival at Warrington and he was planning on travelling back this morning but his car wouldn't start.
"So he had to get the train. The trip to Warrington had been planned for some time."
Lord Pentland then asked Mr Fyffe why the vehicle wouldn't start.
Mr Fyffe replied: "He doesn't know my lord. The car is still in Warrington."
Prosecution lawyer Steven Borthwick told the court detectives in Dundee placed Heggie under surveillance on June 3 after receiving intelligence he was involved in the drugs trade.
Mr Borthwick said between 12.09 and 1.09pm, officers had seen Heggie go to various houses in the city before returning to his home.
Detectives raided the property and found quantities of heroin, as well as paracetamol and caffeine.
Mr Borthwick said: "Much of the recovered powder was paracetamol and caffeine, which are recognised cutting agents for diamorphine."
The prosecutor also told the court officers concluded from the drugs recovered, Heggie could have made a maximum of £114,200.
Mr Fyffe asked the court to continue his client's bail because his grandmother has Alzheimer's and he wanted to help his mother care for her.
He added: "He appreciates that this is a serious offence which is likely to result in a prison sentence.
"His mother is extremely anxious – he wants to fulfil his duty towards his mother and grandmother and so I ask for his bail to be continued."
Lord Pentland deferred sentence until September 26 for the court to obtain reports.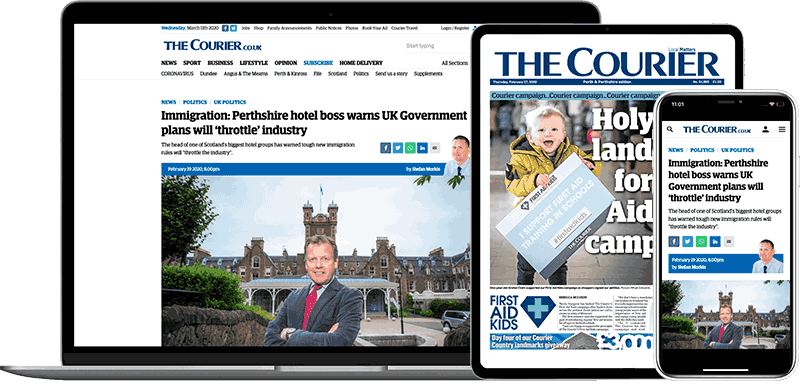 Help support quality local journalism … become a digital subscriber to The Courier
For as little as £5.99 a month you can access all of our content, including Premium articles.
Subscribe