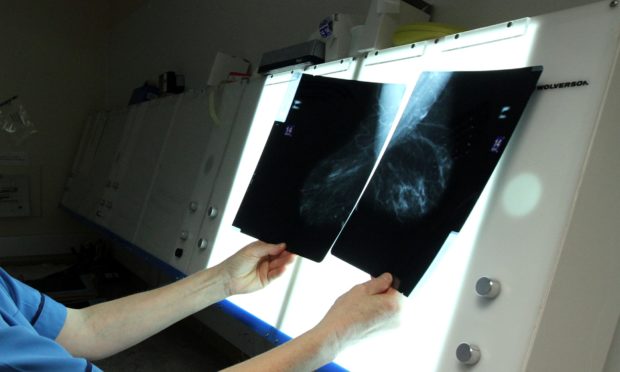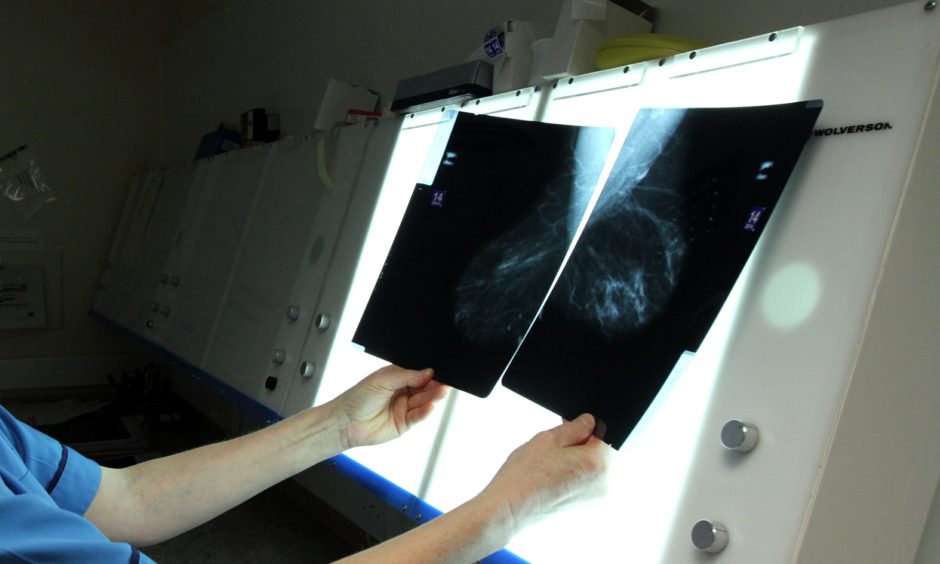 A review into the deaths of 14 patients who were offered lower than standard chemotherapy doses by NHS Tayside has found it is "unlikely" the treatment had an effect on their prognosis.
Dr David Dunlop, the Scottish Government's senior medical officer for oncology, was asked to review case notes to establish whether "appropriate standards of care and consent were applied, and also whether general professional standards were followed".
While his findings have never been released publicly, The Courier has obtained the "formal report in the form of a letter" sent by Dr Dunlop to NHS Tayside chief executive Grant Archibald and medical director professor Peter Stonebridge.
Around 200 patients were given lower levels of chemotherapy drugs between December 2016 and April 2019 in a bid to reduce harmful side effects.
'Extremely concerning' – Treatment of 14 patients who died to be reviewed amid NHS Tayside breast cancer revelations
NHS Tayside review: Cancer patients should be explicitly warned about risks of treatment variation
A subsequent risk assessment said the treatment regime may have increased the likelihood of cancer recurring, although this has been disputed by some leading experts.
Dr Dunlop said it was "highly unlikely that such a variation in doses of chemotherapy would have an impact on outcome (effectively recurrent disease), within one to three years of treatment for resected breast cancer".
His review found of the 14 patients identified by NHS Tayside as being diagnosed and treated within the relevant time period who were now deceased, two records "were not in fact relevant".
One patient died of a separate condition, while another died after long term care. A third individual refused adjuvant chemotherapy and died shortly thereafter.
Dr Dunlop noted the remaining patients had an average age of 48.
He said this was an "exceptionally low average age for a cohort of patients and would imply that they had aggressive breast cancer at an early age".
Several "either had metastatic breast cancer at presentation" (meaning it had spread to other areas) or developed it on treatment, and Dr Dunlop found all these individuals had "very poor prognosis breast cancer at presentation".
He said: "Treatment given with a reduction in chemotherapy doses of the magnitude in question would have unaffected the outcome in my opinion."
The case notes showed one patient was treated with a higher dose with blood supportive factors but died after developing metastatic disease. Several died from treatment toxicity or rapidly progressive disease.
Dr Dunlop said: "This cohort of patients were a young group of patients with aggressive breast cancer who would have been likely to develop metastatic disease early in their disease course.
"In my view, that prognosis would have been unlikely to have been affected by a variation in administered chemotherapy.
"I would also report that I found no evidence of anything other than exemplary practice around consent and communication in the records reviewed.
"Documentation, communication and clinical decision making were evident and robust. I found no evidence of poor practice or poor decision making in any record reviewed."
Support group hits out after report is circulated without being made available to families
Patients and families have hit out after the review was circulated to NHS bosses without it being made available to them.
Lee Dennis, who set up the NHS Tayside Cancer Care Support Group, said the report would do little to offer closure and claimed it is "insensitive, dispassionate, inaccurate and ill-advisedly self-exonerating".
The report, dated August 5, was circulated to health chiefs early last week but The Courier has learned families of the patients were never told of its full findings.
Mrs Dennis said: "Dr Dunlop makes no attempt to sympathise with the patient body in the document, which reads as a hastily compiled showreel of meek and unverified excuses."
NHS Tayside said the next of kin of the 14 patients were offered the opportunity to discuss their relative's care with Dr Dunlop directly in April.
A spokeswoman said: "Dr Dunlop sent NHS Tayside the formal commentary of his review in a letter via email on August 19. His letter restated the information already shared with families in April 2019."
Doctors have repeatedly stated the decision to prescribe lower doses in Tayside was taken with the best interest of patients in mind.
One specialist said: "We're so grateful for this report because it is the first time we've had someone come off the fence and say directly 'we don't think this treatment was linked to the deaths'.
"It's a big relief for us because we've been wading through these reports for months but I am also aware this has been a really difficult time for patients and their families.
"This report absolutely scorches any implication that the deaths were in any way linked to treatment choices. I don't know why it hasn't been circulated more widely."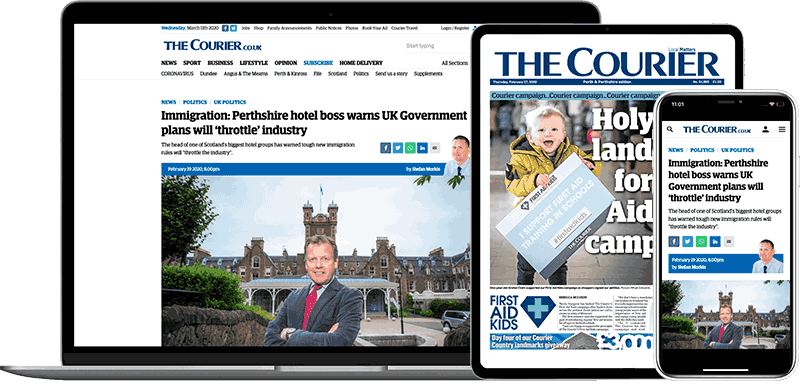 Help support quality local journalism … become a digital subscriber to The Courier
For as little as £5.99 a month you can access all of our content, including Premium articles.
Subscribe