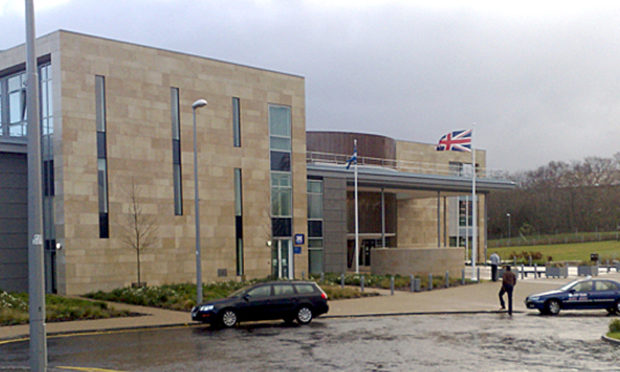 A woman told a jury a Russian national raped her after locking her in his Dundee flat and detaining her against her will.
The barmaid accused Sergei Serjakov of forcing himself on her.
The woman, giving evidence at the High Court in Livingston via a CCTV link, said she only escaped from her drunken attacker because he fell out of bed on to the floor as she fought him off.
Serjakov, 52, denies raping the woman to her severe injury in his flat on Dens Road on October 2 and has lodged a special defence claiming she consented to sex.
He has also pled not guilty to sexually assaulting a young woman in the Bay Horse Bar, Dundee, between May 1 2017 and September 30 2017.
His first alleged victim told the jury she had spent the previous night or two socialising at the home of a female friend and had left to return home at around 6pm.
She said she discovered she was locked out of her own flat because she had forgotten her keys and went to the accused's flat.
Serjakov answered the door wearing boxer shorts and a shirt and invited her in.
She said: "He just said: 'Too much drink'. I think he was just wakened. We went into living room and I sat on the couch.
"He had a bottle of vodka. He'd been drinking a lot but things seemed fine."
She said Serjakov played poker through his TV set for around 10 minutes then put Russian parade music on the TV.
She went on: "He drank a wee glass of straight vodka, like a wee shot glass. He gave me one as well.
"We were talking and he just turned funny.
"He said: 'You smell bonny' and then he tried to kiss us on the lips.
"He pulled at my shirt. I got up to go out of his house. I couldn't get out. The door was locked shut with screws."
She said Serjakov had used a drill to screw a metal bar on to his front door after a previous incident.
She said that suddenly he put his hands around her and forced her into the bedroom where he raped her.
She said he fell off the bed and she struggled free before persuading Serjakov to let her leave.
She fled to her friend's flat and police were called and a rape investigation was launched.
The trial, before Lady Carmichael, continues.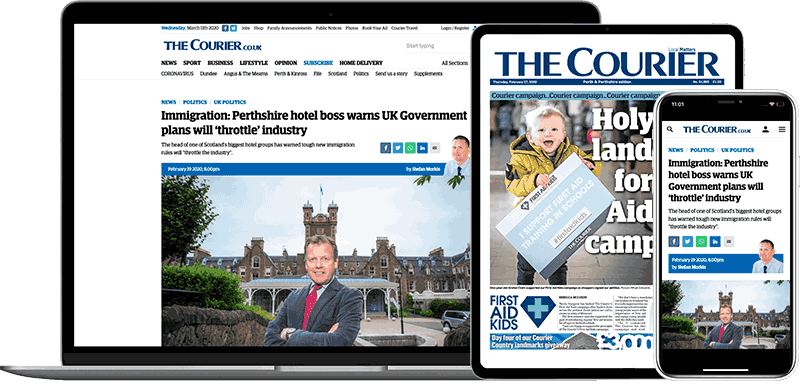 Help support quality local journalism … become a digital subscriber to The Courier
For as little as £5.99 a month you can access all of our content, including Premium articles.
Subscribe