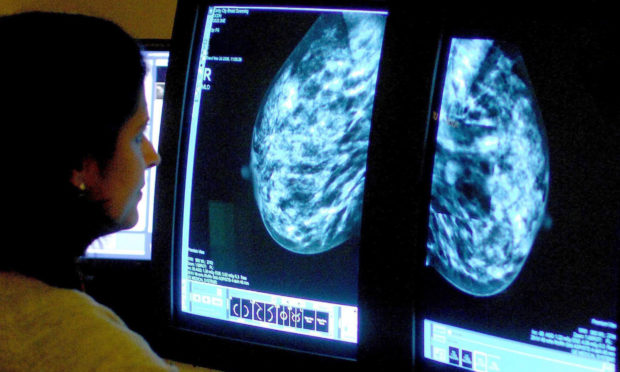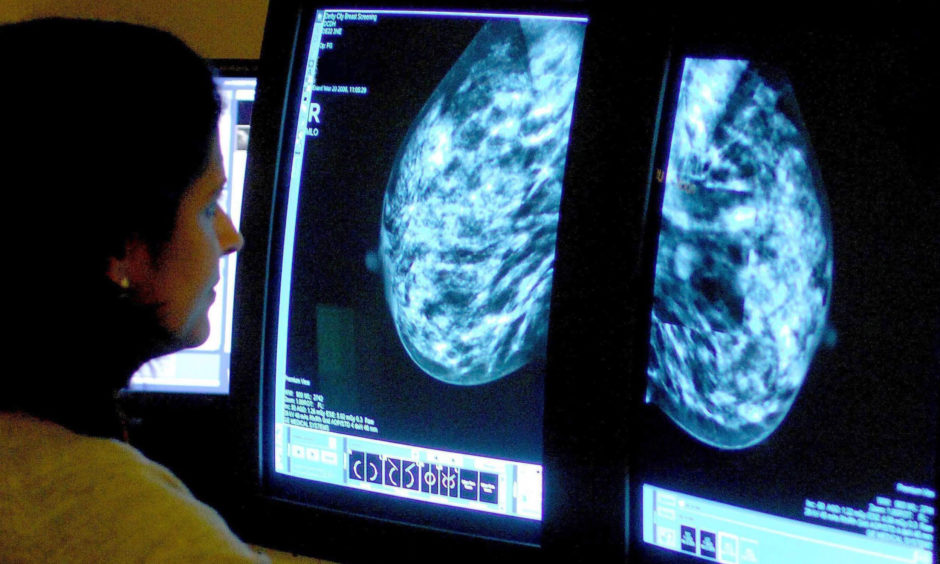 Families of breast cancer patients who died while receiving lower than standard chemotherapy doses at NHS Tayside have rubbished claims a treatment review was discussed with them in April.
Dr David Dunlop, the Scottish Government's senior medical officer for oncology, was asked to carry out a review into the deaths of 14 patients who were given lower levels of treatment between December 2016 and April 2019.
Around 200 women were given the lower dose by doctors in Tayside in a bid to reduce harmful side effects and Dr Dunlop said the treatment regime was "highly unlikely" to have been the cause of any of the deaths.
The full findings of his review were not made publicly available until a "formal report in the form of a letter" sent to NHS Tayside bosses was obtained by The Courier.
Patients and families hit out at 'insensitive' report into NHS Tayside breast cancer deaths
It is understood the report had been circulated within the health board for more than a week, despite family members never being made aware of its existence.
NHS Tayside's medical director, Professor Peter Stonebridge, claimed on Tuesday Dr Dunlop had "explained the findings of his review with the families involved" in April, and that the report "restated the information already shared".
The comment has triggered outrage from family members who insist they were never told of its contents or given an opportunity to question what they consider inconsistencies in its findings.
One woman said Dr Dunlop's assertion the patients were a "group with aggressive breast cancer who would have been likely to develop metastatic disease early" is not reflected in her daughter's medical notes.
NHS Tayside review: Cancer patients should be explicitly warned about risks of treatment variation
She said: "In my meeting with David Dunlop, he was unable to discuss my daughter's care. All he recalled about my daughter was that she had the BRAC1 gene.
"He couldn't discuss anything else but directed me to make a complaint to the health board if I had any concerns regarding her case."
The parent, who has 16 A4 pages of detailed notes on her meeting with Dr Dunlop, claimed he told her NHS Tayside had sought a case review "to give them confidence that there was a theme… of aggressive cancer rather than less than good treatment".
Lee Dennis, who set up the NHS Tayside Cancer Care Support Group, believes the report was not circulated as it was "rightly deemed to be inappropriate in terms of evidence, decorum and timing".
She said: "As far as the families of patients who died under NHS Tayside's care, I am hearing a lot of collective anger, renewed grief, anxiety and worries from our members."
NHS Tayside declined to comment, stating that it is a matter for the Scottish Government.
A Scottish Government spokesperson said: "The Chief Medical Officer of the Scottish Government asked Dr Dunlop to provide an independent assessment of the relevant cases in his role as a senior oncologist.
"Dr Dunlop provided NHS Tayside and the Scottish Government with an impartial assessment based on the information available to him.
"As part of his work, he also met with the families of patients affected to hear their views.
"We recognise that this is an incredibly difficult situation for the patients and families involved, and expect NHS Tayside to ensure that they keep patients and their loved ones fully informed of relevant developments."
This article has been updated with a Scottish Government response. The original stated The Scottish Government had failed to respond 24 hours after being contacted.