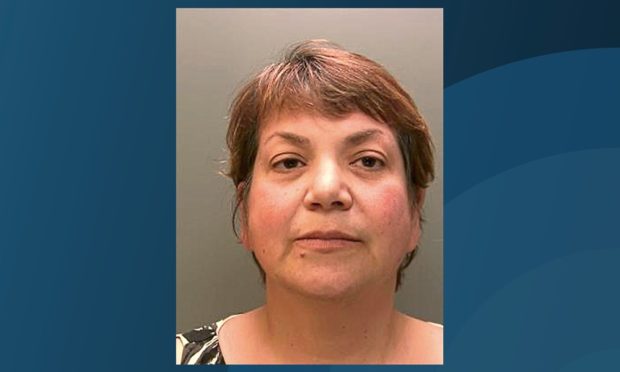 A bogus psychiatrist treated at least 140 patients while working in Tayside.
NHS Tayside said it is still investigating what treatments fraudster Zholia Alemi, 57, may have subjected patients to during her time working with the health board.
It is already known she detained 24 patients under the Mental Health Act while working for NHS Ayrshire and Arran.
Alemi, who does not have a medical degree, was exposed as a fake last year after she was convicted of defrauding a dementia patient by faking a will in a bid to inherit her estate.
Alemi worked across the UK for 22 years including spells at five Scottish health boards – Tayside, Ayrshire and Arran, Highland, Borders and Greater Glasgow and Clyde.
She was jailed for five years at Carlisle Crown Court last year after being  found guilty of four fraud and theft charges in her bid to inherit a patient's £1.3 million estate.
Alemi worked as a locum psychiatrist in Tayside between July 2009 and August 2010.
NHS Tayside is now writing to the 140 patients in the region treated by Alemi.
In response to a Freedom of Information inquiry the health board stated: "Review of cases is ongoing, but to date, NHS Tayside has identified 140 patients who were seen by Ms Alemi.
"This is an ongoing investigation. NHS Tayside will be sending letters with further information to affected patients in the foreseeable future."
Alemi, originally from New Zealand, falsely claimed to have a medical degree from Auckland University when she registered as a doctor with the General Medical Council (GMC) in 1995.
She had actually dropped out of university during her first year.
However, she was admitted to the General Medical Council's (GMC) specialist register in 2012 after passing Royal College of Psychiatrist exams, which meant agencies and helath boards would assume she was properly qualified.
The GMC has apologised for "inadequate checks" made during the 1990s but said the system is now more rigorous.
Following her exposure, it emerged Alemi has provide expert testimony in 89 mental health tribunal cases, which conduct independent reviews into the treatment of patients under mental health legislation.
She was also responsible for detaining at least 24 patients in hospital for treatment against their will.
A NHS Tayside spokeswoman said: "NHS Tayside works with national regulatory bodies to ensure that our doctors work to the highest professional standards."