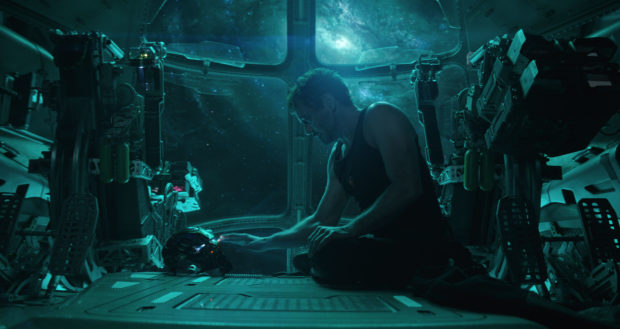 And… snap, plans for a "superschool" in the outskirts of Dundee disintegrated into nothingness this week, as if Thanos himself had willed it.
The proposal for a massive new school serving a catchment area that incorporates parts of Dundee, Angus and Perth and Kinross seemed a sound one.
It would have taught children from nursery age right upwards, easing the strain on other schools as well as the transport systems used to shuttle pupils to and from their schools.
But concerns about cost and governance of the school – which would be built within Dundee City Council's boundaries – meant only one of the three councils involved in discussions, Dundee, actually wanted the thing to go ahead.
That is not quite the end of the story, though.
Demand for new schools to serve the growing development on the Western outskirts of Dundee will not go away simply because the superschool plan turned out to be a complete non-starter.
At the very least there will need to be a primary school in the Western Gateway, while there have also been calls for a new high school in Perth and Kinross to serve those living in the Carse of Gowrie.
Meanwhile, some Angus councillors believe it is unsustainable for those living in the Sidlaws to spent around 90 minutes each day travelling to and from Monifieth High School.
The fact three local authorities could not find enough common ground to make the project work may raise eyebrows.
But it is likely the project was never going to fly.
With local authorities desperately scrabbling around for cash, it is hard to see how Angus or Perth and Kinross could justify helping to pay for a school they would not be responsible for.
But given that the three areas are so closely intertwined the collapse of the scheme does raise the question, which is never too far away, of whether people in Tayside are actually best-served by having three individual councils.
While Perth and Kinross's vast geographical spread means it faces many unique challenges, some redrawing of council boundaries seems sensible if not inevitable.
Tayside Regional Council was disbanded in 1995, creating the three single-tier authorities we have today.
Although there was little love for the old structure, breaking it up led to accusations of gerrymandering and that Dundee, then a Labour hotbed, was being sealed off from the more sympathetically Tory areas around it.
Whatever the reasons, Dundee was left isolated as one of Scotland's smallest council areas.
Villages like Invergowrie, Liff, Wellbank and Monifieth may all have strong individual identities but they are also effectively suburbs of Dundee, where most residents work in the city, use its services and then pay their council tax elsewhere.
And while I never presume to impinge upon the sanctity of the glorious kingdom of Fife, do Tayport, Newport and Wormit have closer ties to their neighbour on the north bank of the Tay or the rest of Fife?
Any change to council boundaries would be hugely controversial.
Invergowrie residents, for example, fought off proposals to make it part of Angus during the break up of Tayside Regional Council and are unlikely to want to be subsumed into a Greater Dundee, even if it seems logical. And nothing provokes more fury in a Monifieth resident than the suggestion the town is actually just part of Dundee.
But given the pressure on all local authority budgets in coming years, a move towards a less fractured system may only be a matter of time.
Ruthless Tories
You know you're getting older when people you knew as a teenager are standing down as leaders of political parties.
Ruth Davidson's departure from the frontline of Scottish politics means there are no leaders who can claim to have beaten me on a tennis court, although, to be honest, most easily could given the opportunity.
The Conservatives' resurgence in Scotland is down to her, she is genuine and genuinely likable. The contrast between Ms Davidson, who was educated at Buckhaven High School, and the Etonian cabal in charge of the party at UK level is pronounced.
Her decision to step back to spend more time with her family leaves a huge void, not just at the top of the Scottish Conservatives but in Scottish politics generally.
With the Labour party at Holyrood paralysed by its ongoing identity crisis, there are few as capable of holding the SNP Scottish Government to account as she was.
And while that is good new for First Minister Nicola Sturgeon, it's not so great for what is left of our democracy.
smorkis@thecourier.co.uk