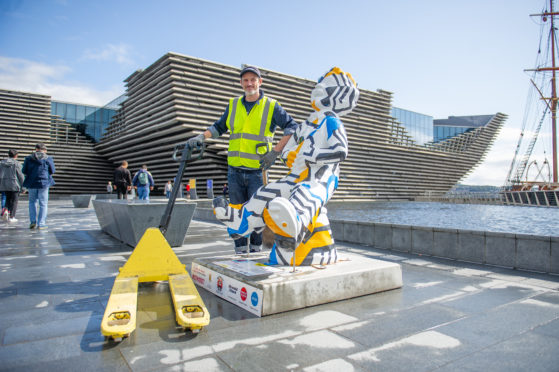 The streets of Dundee look a little emptier this week as the Big Bucket Trail has come to an end.
After thrilling visitors and families with their cheeky laughs, the Oor Wullie statues have been uplifted and are now in storage before going under the hammer to raise thousands for childrens' charities.
It was the first ever trail to cover several cities at once. More than 200 statues of the Dundee comic character were dotted around Dundee, Glasgow, Edinburgh, Aberdeen and Inverness.
But even though they are gone for now, just like last year's Penguin Parade there is still a last chance to tick off any that Oor Wullie hunters may have missed.
All 32 Dundee sculptures — as well as the two that were in Perth and St Andrews respectively — will be together from September 13-15 at Slessor Gardens. There will also be 33 mini statues decorated by local schoolchildren.
After that, an auction will take place to raise cash for the Archie Foundation. It will take place on September 16 at Dundee Rep Theatre. The money raised will go towards building a new childrens' operating theatre suite in within Ninewells Hospital.
Auctions in the other Scottish cities will raise money for children hospital charities in their areas.
Last year's Penguin Parade raised £540,000 for charity. The top bid was £11,000 for the P-Pick Up the Phone Penguin.
Project manager Neil Cooney said: "We've had more than 1.5 million sculpture visits across the country, with an estimated 180,000 visits taking place in Tayside and Fife.
"Sadly, the trail has come to an end and the sculptures have been taken into storage to be cleaned up by the art team and have any wear and tear damage repaired before the farewell event.
"Anyone who did not manage to get round all of the Oor Wullies will have one last chance to see them when all Dundee sculptures will be together in Slessor Gardens."
People of Lochee were given a pleasant surprise on Saturday when Neil decided to take one of the Oor Wullies to Lochee High Street for the afternoon, in response to criticism from locals that the area had been overlooked.
Tickets are needed to access Slessor Gardens to see all the Tayside and Fife statues together and are available via Dundee Box Office's City Square shop and website.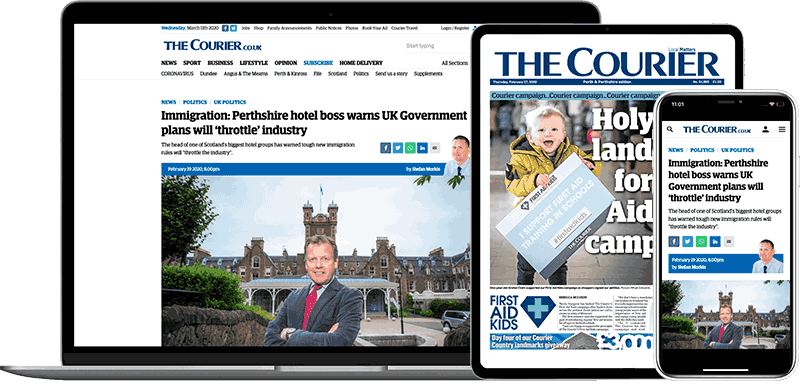 Help support quality local journalism … become a digital subscriber to The Courier
For as little as £5.99 a month you can access all of our content, including Premium articles.
Subscribe