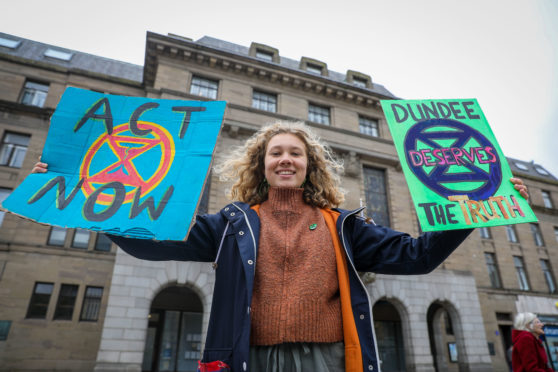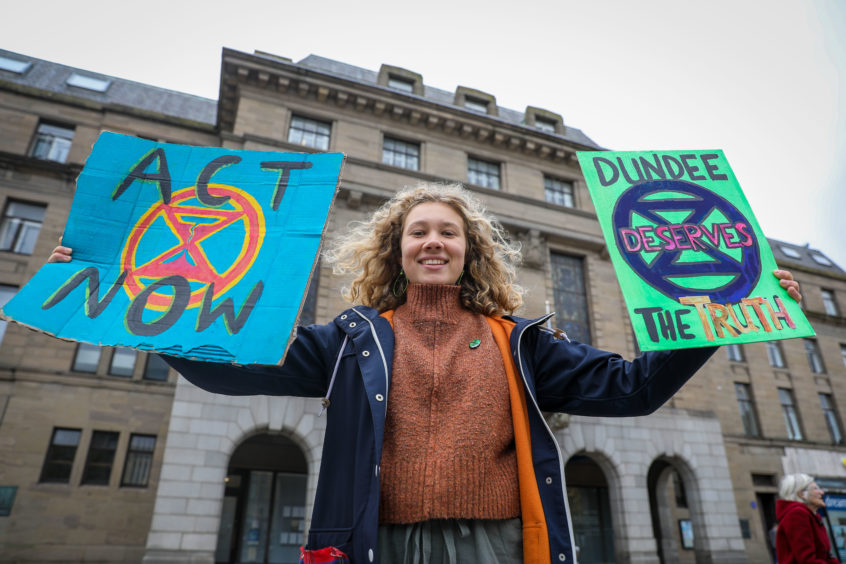 Environmental campaigners have met with Dundee City Council leader John Alexander to demand immediate action on climate change.
The city's branch of national group Extinction Rebellion (ER) met with the leader following the local authority's decision to declare a climate emergency in June.
A task force was also established in September last year to explore introducing Low Emission Zones (LEZs) in the city centre. Three of Scotland's 10 most polluted streets are in Dundee.
Similar action is being taken in Edinburgh and Aberdeen. Glasgow introduced LEZs at the end of last year.
Mr Alexander said a report with plans for LEZs will be put to councillors in the next three to six months.
"When we see the report we will have an idea of how we can take the ideas forward," he said.
"It won't be happening in the immediate future, but it's not too far off either.
"Glasgow were first with this and we can learn from what they do, but crucially we can also learn from their mistakes."
Friends of the Earth Tayside recently said that banning diesel and petrol vehicles from Dundee city centre before 2030 is a "reasonable" target as a means of tackling C02 emissions.
More plans to tackle climate change in the city will be outlined in the Sustainable Energy and Climate Action Plan (Secap) currently being prepared by the council.
Mr Alexander said:  "We are working hard on the draft Secap for the city that will help map out the way forward.
"Public consultation is a crucial part of that process and we need to raise awareness about how people can play their part and help us tackle this massive problem.
"The council is only going have a minute impact on a global scale, but it's still important that we do our bit."
But Extinction Rebellion Dundee member Josephine Becker hopes the local authority's pledges are backed up by cash.
She said: "The declaration is the first step, but without action it is meaningless.
"It's important that certain funding is available to help council actually do something."