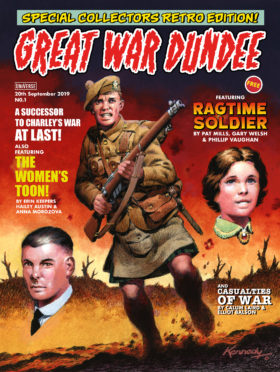 A group of leading comic book artists and writers have come together to take a look back at the First World War and its effect on the City of Discovery.
The Great War Dundee will launch at the V&A later this month, with about 500 copies of the unique comic set to be available.
The tales are reminiscent of comics from days-gone-by, such as Commando, and the main story Ragtime Soldier is a successor to the classic Charley's War, described as the greatest British comic strip ever created.
The team behind the wider Great War Dundee project, which formed to commemorate the First World War and its impact on the city, approached some of the biggest names in British comic book history to create the one-off issue.
This included front cover artist Ian Kennedy — who started his career with DC Thomson in the late 1940s and worked on publications such as Buster and The Hotspur.
Pat Mills, also of DC Thomson before he created the successful British science-fiction series 2000AD, has written the main story.
Also on the team was Phillip Vaughan, a senior lecturer at Dundee University's Duncan of Jordanstone art school.
Copies of the book will be free to those who attend the launch event at the V&A on September 20.
The reception to the project has been so positive that Comic Scene — one of the country's biggest dedicated comic magazines — reached out to the group offering to publish all the stories in a future issue of the magazine.
The collection will also be available online digitally as a PDF file.
Other stories in the book include The Woman's Toon, about suffragettes in Dundee, and Casualties of War, by former Commando editor Calum Laird.
Phillip said: "It's been an exciting project.
"It started off as a small project, but it grew arms and legs and became this much bigger thing."
The launch will include a talk by Pat Mills, who now lives in Spain.
Phillip added: "He said it is one of the few events he'd leave Spain for. He's keen to see how the city has changed.
"Pat was ideally placed to write stories given his history in the city and the comic world in general."
The launch will coincide with the end of the Great War Dundee project.
Tickets for the V&A event are available via Eventbrite. It is free to attend, but tickets are required.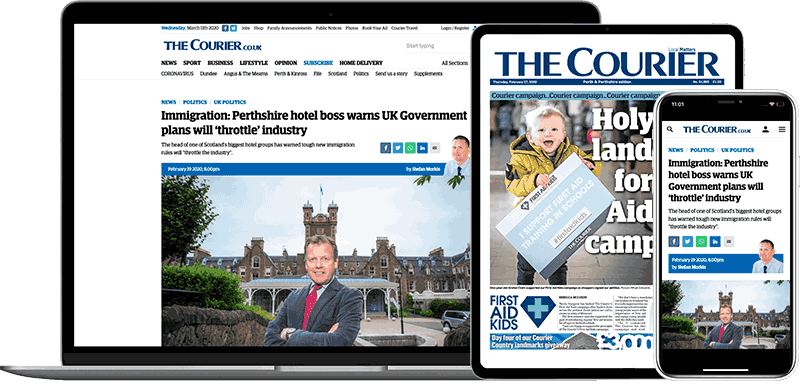 Help support quality local journalism … become a digital subscriber to The Courier
For as little as £5.99 a month you can access all of our content, including Premium articles.
Subscribe