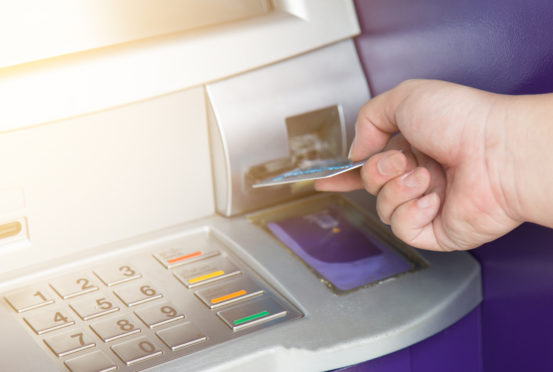 It is feared cash machines in Dundee were tampered with after users were hit with unauthorised withdrawals.
One woman who noticed £150 was taken from her account has warned others to watch out for unusual bank transactions.
Sharon Greene noticed two withdrawals on her banking app on Wednesday after a trip shopping the day before.
She had used a cash machine at Asda Milton, however, it is not known whether the machine had been tampered with or if her details were obtained by other means.
She immediately notified her bank, TSB, before visiting the supermarket to inform staff there.
While inside, she says she also informed a police officer about what happened.
It comes as others claim to have had unauthorised transactions on their accounts shortly after using another ATM at Asda Kirkton.
A spokesperson for Asda said there have been no reports from the public in relation to either ATMs but stressed the company is now investigating.
Both machines are run by Barclays who have sent an engineer to check the machines as a precaution.
Asda also say they have found no fault with either machine.
Ms Greene said: "My app showed £80 was taken out before another £70 was withdrawn.
"I just really want people to be aware of this as it could have been the last of their money in their account they could have taken.
"I would urge people to check to make sure it hasn't happened to them as well.
"It it hadn't been for online banking I wouldn't have known and used that machine again."
Card cloning is on the rise, with someone in the UK falling victim on average every four minutes, according to campaign group Financial Fraud Action UK.
The huge number of cash machines across the country means they have become easy targets for thieves armed with card cloning kits.
The organised criminals can empty a victim's bank account in just half an hour using the kits, which are placed on the ATM card slots.
Ms Greene added she has been told that there is no way to know for certain how the money was taken from her account.
A spokesperson for Asda said: "We have not received any official complaints about the cash points at Milton and Kirkton stores and we have found no fault with either machine.
"However, we take all concerns of this nature seriously and we have made Barclays aware who are sending out an engineer as a precaution and to double check that the machines are working correctly.
"If any customers have concerns, they can contact our customer service team on 08009520101."
It comes as a number of complaints flooded into police about a scam involving vouchers.
Scammers contact victims, usually elderly or vulnerable people, by telephone and ask them to make payments over the phone for various things.
In the latest instance, it is claiming that they are due to receive a large sum of money through PPI or something similar, but first they need to make a payment to the provider.
The scam requires the victim to go and purchase a large number of Amazon vouchers.
After the cards have been purchased, the victim is asked to pay the alleged outstanding debt by sharing the 16-digit code on the back of the card with the caller over the phone.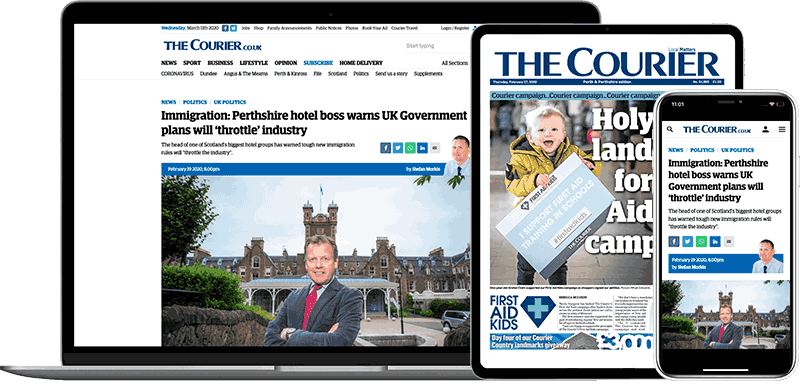 Help support quality local journalism … become a digital subscriber to The Courier
For as little as £5.99 a month you can access all of our content, including Premium articles.
Subscribe