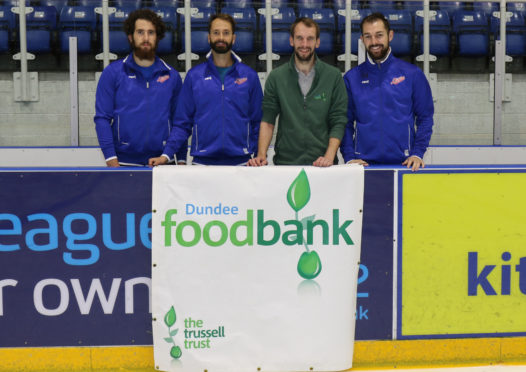 As Dundee foodbank struggles to meet demands, a city ice hockey team are to fundraise at an upcoming game.
The Kitmart Dundee Stars are hoping fans will get involved in supporting the cause at Sunday's game against Fife Flyers.
Foodbank organisations have said the club's fundraising, which is now in its third year, has been crucial, as increasing demand leaves the charity struggling to survive.
Sporting fans on both sides are urged to help those in need by donating to the charity on game night. A designated foodbank stall will be on site at Dundee's Ice Arena.
Fundraisers will also be conducting a bucket collection for cash donations.
Items such as canned goods, coffee and toiletries are urgently required by the charity.
Dundee Stars head coach and general manager, Omar Pacha has thanked supporters before Sunday's game. He said: "We are very privileged to associate ourselves again with Dundee Foodbank for the third consecutive year.
"As a club, we feel it is our responsibility to give back to the community and any time we have an opportunity to participate in events like this and raise awareness and help the local community is very important for us.
"It is going to be a great opportunity for this relationship to grow and especially at a game that is going to be heavily attended."
The foodbank is under increasing strain as more people in the city become dependant on the charity's services.
Michael Calder, manager of Dundee Foodbank has expressed the importance of the partnership with the Dundee Stars.
He said: "Unfortunately our demand is going up and up this year, so we are finding it ever more difficult to meet that demand.
"That is why it is so important to have these partnerships with the likes of Dundee Stars.
"This will be our third time collecting at Dundee Ice Arena and the previous two times it has been fantastic, so hopefully we will get a similar response on Sunday."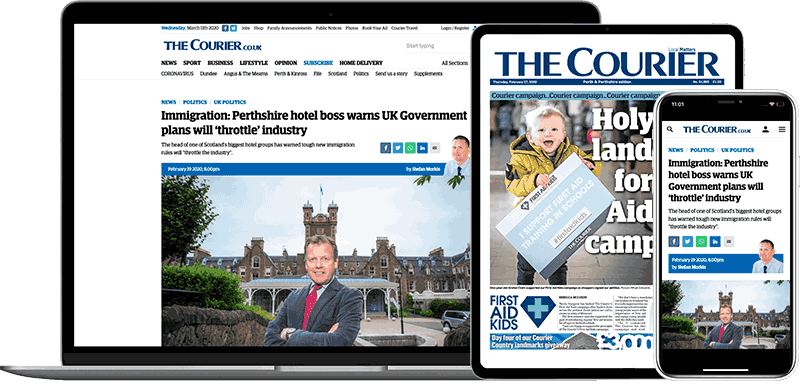 Help support quality local journalism … become a digital subscriber to The Courier
For as little as £5.99 a month you can access all of our content, including Premium articles.
Subscribe