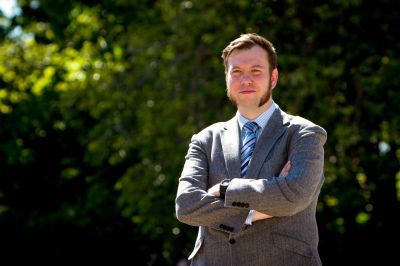 Plans to introduce controversial faculties in high schools have not been kicked into the long grass, Dundee City Council maintained last night.
Union bosses have lifted the threat of strike action this year  because they understand implementation will not begin until 2020.
The new system will see principal teacher roles axed and new curriculum leaders appointed, with responsibility for a greater number of subjects.
Schools in Dundee currently have 17 principal teachers but these will be replaced by eight curriculum leaders.
EIS trade union members opposed to the plans were considering strike action this year.
Although the union remains "in dispute" with the council it says it is now hopeful the plans will be dropped entirely.
The council said on Thursday it expects the "majority" of implementation will happen by August 2020.
EIS branch secretary David Baxter said: "The faculty structure of management remains deeply unpopular with teachers so the decision taken to delay the implementation until 2021 is welcome.
"The EIS are still in dispute with Dundee City Council over the implementation but we are determined to keep negotiations open with the council to resolve the matter.
"Additionally, the EIS is still concerned that having seen (council leader) John Alexander's warnings over the state of Dundee City Council's finances for the next decade, the proposed move to faculties will add extra financial burden on the city before any savings are made.
"We question whether this additional hit to public finances will be beneficial to the delivery of services and were the money will be found to fund the implementation."
Mr Baxter said one of the arguments for faculties is they will raise attainment levels in schools but he understands the recent exam results have shown pupils are already doing better.
Lochee Labour councillor Michael Marra said: "The next step is to scrap the faculties proposal all together.
"We have said for months now that the proposals are at odds with the changes being planned nationally for staff promotion in schools.
"Locally the case has not been made by the SNP as to why they want this upheaval in the first place. No proper costings have been presented and no evidence has been provided on how the change would improve attainment.
"The climbdown puts off the prospect of industrial action which will be a relief to pupils, parents and teachers across the city. We can all hope that the SNP have learned their lesson and the proposal will now disappear permanently."
A Dundee City Council spokeswoman said: "We are continuing with preparations on the implementation of faculties in Dundee.
"The new model will allow teachers to teach and give school managers more time to lead on the many complex issues associated with the day to day running of schools.
"This will be phased in over three years and we are continuing discussions with schools and trade unions."
"We expect that the majority of the implementation will occur for August 2020, with full implementation due in 2021."