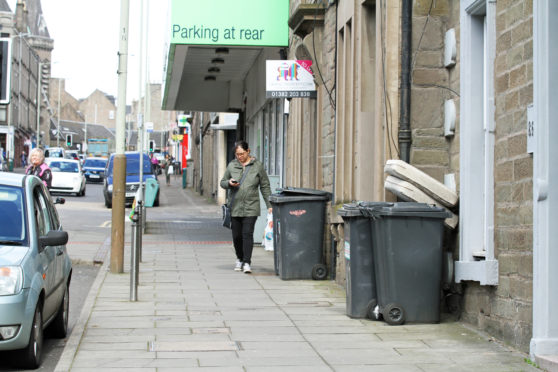 A community group has unveiled "aspirational" plans to regenerate a formerly thriving shopping street.
Albert Street, one of the main routes into Dundee centre from the north, has suffered gradual decline with businesses closing, shop fronts becoming dilapidated and pavements falling into disrepair.
Stobswell Forum revealed it is in discussions with the council, as well as architecture and landscaping companies, to draw up improvement plans.
The group will then launch a detailed community consultation and an appeal for funds from the local authority and potential sponsors.
David MacDougal, vice chairman of the Stobswell Forum, said: "We've had a number of consultations with the community and one of the things that people kept pointing out were the problems with Albert Street.
"We have approached the council and an architects' firm. The council is happy for us to proceed."
He said: "The main issues are the empty business properties and the state of them. Traffic is also a problem.
"There are too many long distance buses passing through that don't stop in the area, as well as combine harvesters, cattle trucks and all kinds of heavy lorries.
"It's not making the place very comfortable and attractive for shopping. We're looking to see if we can introduce a one way system and cycle lanes."
David said the plans were in the early stages and it was difficult to predict exactly how much they would cost, but estimated it could be up to £3 million.
He added: "At the moment these are aspirational plans.
"Once we have a better idea of what we can do we'll do a consultation to see exactly what people want to see.
"Then we'll see what funding is available from the council and whether any other sponsors could help."
Albert Street was one of the areas flagged up as being in need of regeneration during the Dundee Decides project, which handed Dundonians a say on how to spend £1.2 million of taxpayers' money.
One of the suggestions was to improve pavements on Albert Street, but this has not yet been done as the idea has gone back to the community for further consultation.
A Dundee City Council spokeswoman said: "We are continuing to explore enhancements to the street furniture and looking at traffic options in the area."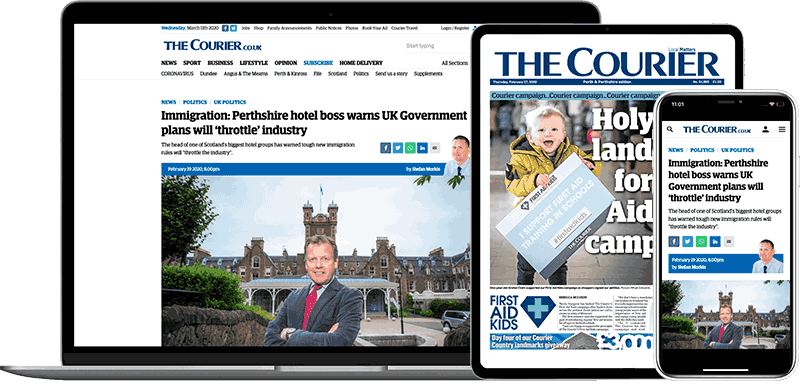 Help support quality local journalism … become a digital subscriber to The Courier
For as little as £5.99 a month you can access all of our content, including Premium articles.
Subscribe