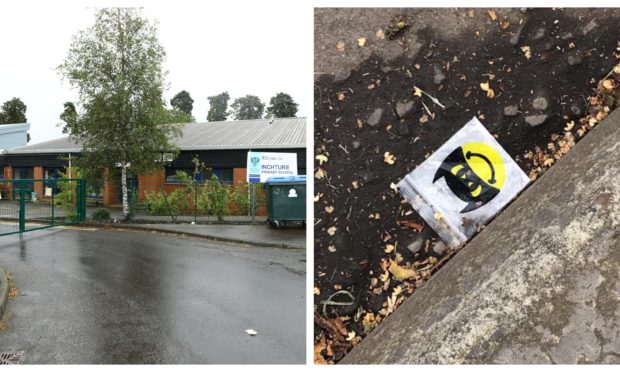 A small plastic bag suspected of containing illegal drugs has been found outside a local primary school, sparking fears a child could have been poisoned.
The bag was found near to Inchture Primary School on Thursday morning by a concerned parent who immediately threw it in the bin.
Illegal substances such as cocaine are usually carried in small polythene zipper plastic 'baggies' and often feature images.
Mum Morgan Stewart said, although it was never tested, she was sure the bag had contained drugs.
The 21-year-old, who has a little girl that goes nursery at Inchture Primary, said: "It was directly outside the school and I think it was cocaine because I'm 21 years old and you know what our generation is like.
"It's quite self-explanatory what was in the bag as I got taught at a young age what the bags look like.
"The bags have been going about for years.
"I wasn't happy at all as my little girl is at that nursery."
"It was the safety of children and animals I was worried about as anyone could have went near it.
"The bag had a Batman on it and looks like sherbet so it would attract kids."
Both the school and the police have been contacted to let them know about the find.
It comes as a bloody syringe was found just a few streets away from a school in nearby Dundee.
A parent discovered the needle and syringe on St Kilda Road near Craigowl Primary School last month.
Ms Stewart added of the latest incident: "Someone phoned the school and told them and I just put it in the bin.
"Anyone could have picked that up or went near it."
Angus Forbes, councillor for Carse of Gowrie, said: "I would be alarmed if it was drugs, especially so close to the school.
"I will speak to Ian Scott (area commander for Perth & Kinross) about this to see if they have any information.
"Inchture is a safe place — I'm really surprised if this is something illegal."
A Police Scotland spokesperson said: "If anyone has concerns or information about drug use in their area, please let us know by calling 101 or anonymously to CrimeStoppers on 0800 555 111".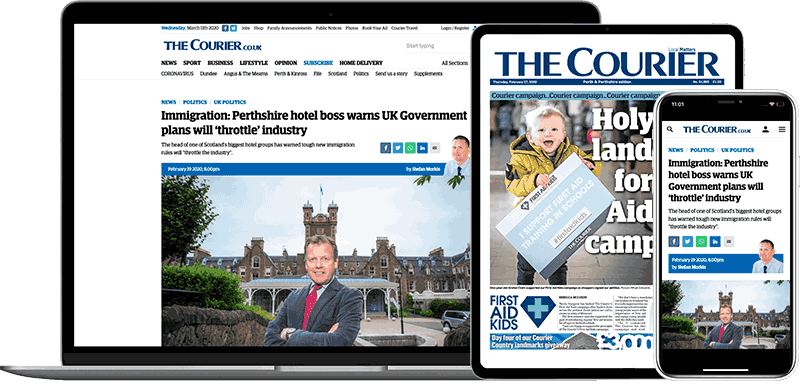 Help support quality local journalism … become a digital subscriber to The Courier
For as little as £5.99 a month you can access all of our content, including Premium articles.
Subscribe