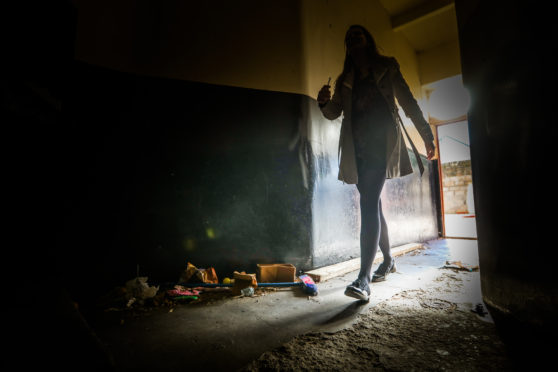 Calls have been made for tighter controls on private landlords following complaints about tenants living in "slum-like" conditions in Dundee.
Several city residents have reported ongoing issues with blocked gutters, broken windows and mould in communal stairwells, as well as drug taking and urination in the closes due to broken security doors.
North East MSP Bill Bowman has demanded the right to a decent home to be enshrined in law, after it emerged that Dundee City Council was unable or unwilling to take enforcement action against landlords who don't maintain buildings.
His calls come ahead of a scheduled visit by Shelter Scotland to Dundee later this month, when the charity will ask people to sign their petition to make a safe, secure and affordable home a legal right for everyone.
Mr Bowman said: "It's a travesty that the SNP-run Dundee City Council can't protect some of our most vulnerable citizens.
"That's why the Scottish Conservatives are the first party to back the right to a decent home being enshrined in Scots Law.
"That way the government will have to take responsibility for rogue landlords, with the power of law in their hands."
In Dundee just over a quarter (26 per cent) of homes were privately rented in 2017, according to the latest available statistics.
Stobswell and parts of the West End are among the areas with the highest number of privately-rented flats, with many of the buildings in a poor state of repair.
On Dundonald Street, some residents have been waiting more than two years for repairs to their secure entry doors and have resorted to installing their own CCTV due to drug use in the stairwells.
Residents on Hawkhill and Peddie Steet have also experienced issues with the poor state of their closes and doors.
And one Stobswell mum said her three children were growing up in am environment that was "like a slum".
A spokeswoman from the local authority said there isn't much the council can do other than provide guidance through their Private Sector Services department.
But John Blackwood, Chief Executive for the Scottish Association of Landlords, said councils did have the power to remove landlords from their register if they didn't carry out repairs.
He added: "It is essential that all landlords, like all owners of properties in a shared tenement, take responsibility for their share of repairs in common and tenement stairs.
"Where a landlord is blocking such repairs, we want to see stronger enforcement of the rules and would urge people to report the landlord to the council to have them removed from the local landlord register."
Dundee's Convener of Neighbourhood Services Anne Rendall said the council has a private rented sector team, which liaises with landlords.
She explained: "The team work hard to engage with landlords and help with anti-social behaviour issues, when these are brought to our attention.
"But it is the landlord's responsibility to inform our team about any issues and work with us to resolve them."
Dundee City Council leader John Alexander added: "The Conservative Party allowed tens of thousands of council properties to be sold off across Dundee.
"The result of that is the council has much less housing and has no control or influence in many of these tenements."
Case studies:
A Courier reporter visited a number of streets where the majority of properties were privately rented.
Responses from residents were mixed – while some were happy with their landlords, others reported being trapped in sub-standard conditions, with no idea who to turn to.
The majority of problems seemed to arise in old tenement buildings which need thorough and often expensive maintenance, with some landlords apparently reluctant to spend the cash.
A common complaint was broken or missing secure-entry doors, leading to the close being used as a drug den.
One Stobswell mother spoke out on the condition that we don't reveal her name or street address, for fear of retribution from her landlord.
She said: "I'm scared that my landlord will go mad or evict me.
"Our security door is broken and we've been asking for it to be fixed for ages.
"The close is like a slum, disgusting. We get random people coming in and out constantly, taking drugs and peeing.
"The garden was a mess to so we tidied it up ourselves. There's also mould up the walls on the stairwell.
"When I ask the landlord to do something he says no as it costs too much.
"But at least he didn't ask for a deposit. I can't afford to move as I don't have the money for a deposit and everywhere else asks for one."
On Dundonald Street, widow Phyllis Milne is the only owner-occupier in her close, with the rest of the flats being privately rented.
"We get people injecting heroin in the close three or four times a day", she said.
"We need a proper security door. I only know one of the landlords, I have no idea about the rest – it's hard to get together and do anything when I don't know who they are or where they are.
"It's scary as I'm on my own and I'm having to clean drug paraphernalia from the stairs."
David MacDougal, vice-chairman of the Stobswell Forum, said the group had funding available for security doors, but added that it was taking a long time.
"We're working with landlords and the council, but the residents are anxious to have this resolved", he explained.
"There are also issues with broken windows in the communal stairwells and potentially blocked gutters."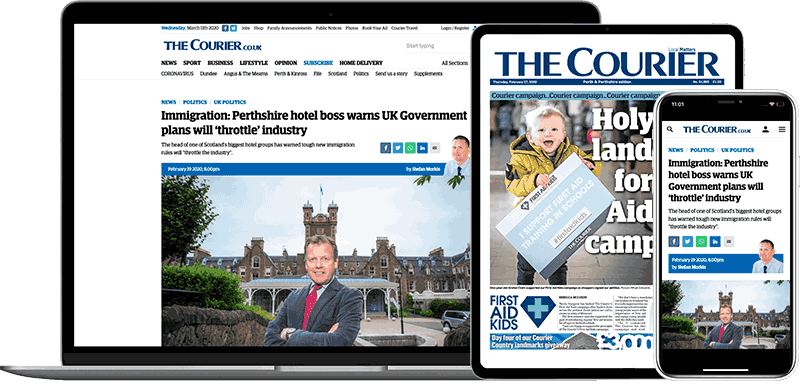 Help support quality local journalism … become a digital subscriber to The Courier
For as little as £5.99 a month you can access all of our content, including Premium articles.
Subscribe