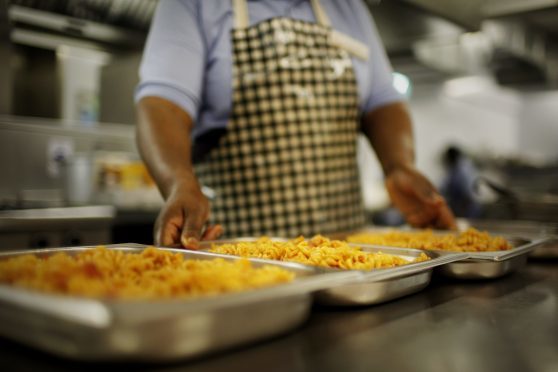 Nearly a third of primary pupils in Dundee who are eligible for free school meals declined to take them, according to a Scottish Government survey used to monitor health and deprivation.
The School Healthy Living Survey 2019 found 29.1% of registered children chose not to have the free dinners. It was one of the worst uptakes in Scotland, with only Clackmannanshire, East Lothian and Renfrewshire reporting poorer figures.
The national criteria for free school meal provision is based largely on the benefits households receive and statistics for registration are used as a measure of deprivation by the Scottish Government.
However, ministers say several factors need to be taken into account when using figures in this way, "particularly for primary and special schools where a substantial proportion of those registered qualify through non-benefits based criteria".
Scotland's chief statistician found the proportion of pupils registered for free school meals across the country increased to 38% from 37.4% in 2018.
The report also showed the number of pupils who were registered and present on survey day and took a free meal decreased from 79.6% to 78.1%.
In other categories, the proportion of all schools meeting the physical education (PE) target of at least two hours in primary and two periods (100 minutes) at secondary school in 2019 remained the same as in 2018 at 99%.
Just 4% of secondary schools failed to meet the target. They included Baldragon Academy in Dundee, which fell short on S4 provision, and Crieff High School, which failed to meet the target in any year group.
In Fife, the target was missed for S4 at Glenwood High School and Lochgelly High School, while Viewforth High School fell short for S1, S3 and S4.
Madras College also failed to meet the target for S4 but the report notes pupils are bussed between the school's three sites causing an extra time constraint. Increased class time is provided to compensate across other year groups.
The Courier reported last week on concerns over the quality of food supplied to schools by Perth and Kinross Council after a mum shared a photo of a questionable turkey burger.
Councillor Stewart Hunter, Dundee City Council's children and families services convener, said: "Clearly when we have a number of children in Dundee living in poverty we want them to take up their entitlement to a free school meal.
"It's important to remember, however, that free school meal entitlement in P1-3 is universal and therefore some of those who do not take up their entitlement will not necessarily be those who are in need of it most.
"That being said there can still be a stigma for some families in ensuring that their child gets the free school meal. If that is the case I would encourage parents to engage with their child's school.
"Schools are extremely supportive and understanding and anything that is shared is kept confidential.
"With regards to the PE provision I am not aware of the specific reasons for this but knowing the head teacher and the staff there – who are all extremely passionate about delivering for the young people – I am sure that this would have been an anomaly that will have already been fixed for the current term.
"We are rightly proud of the work that our schools have done to deliver the PE provision and Baldragon is no different."
A spokeswoman for Perth and Kinross Council said: "Due to timetabling arrangements, Crieff High School delivers two PE lessons of 47 minutes to pupils: a total of 94 minutes a week. The timetable structure is currently being reviewed."
Fife Council's head of education Maria Lloyd said: "We are committed to improving young people's wellbeing.
"All of our secondary schools deliver two periods of quality physical education for S1-S4. Due to the varied length of the school week, this means that achieving 100 minutes as indicated in the survey is not always possible, unless the school week is changed.
"We will continue to work with school leaders to address this as we move forward."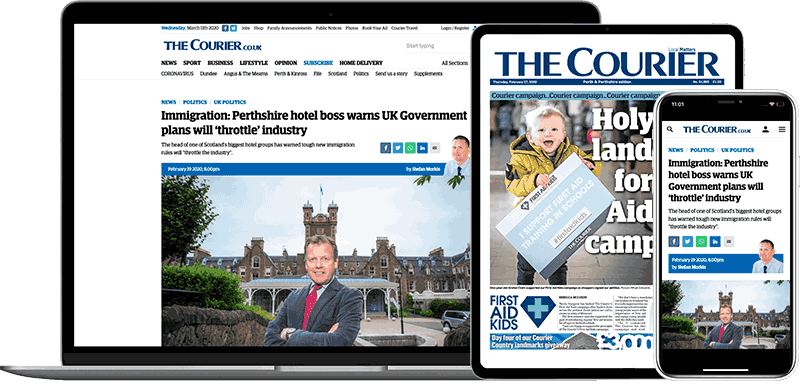 Help support quality local journalism … become a digital subscriber to The Courier
For as little as £5.99 a month you can access all of our content, including Premium articles.
Subscribe