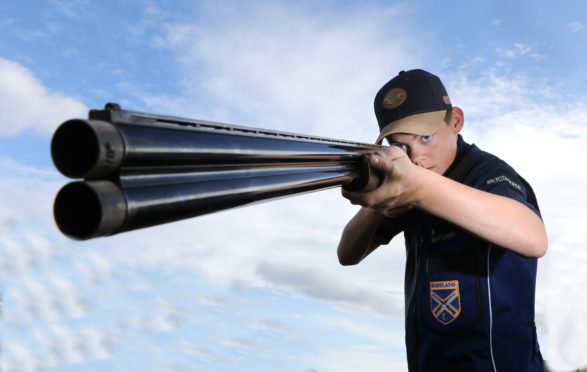 A Tayside teenager has been selected to represent Scotland at international clay pigeon shooting competitions.
Rhys Harrison, 15, from Strathmartine, has only been shooting competitively for a year and a half, but has already won acclaim that has led him to the country call-up.
The call up makes him the youngest clay shooter to represent Scotland at international events.
An upcoming Home International FITASC competition in Hertfordshire on September 28 will mark his third Scottish shoot.
Rhys will hope to add to his burgeoning trophy cabinet with a podium finish for the junior team.
His love for the sport was developed at a young age after practicing with his father Richard, who is also a keen pigeon and game shooter.
In his short competitive career, the youngster has already achieved acclaim a number of times, claiming the title of Scottish School Boy Champion in 2018 and winning the junior high gun at the Scottish Sporting Championship.
He has also picked up sponsorships from local club Auchterhouse Country Sports Club.
At 15-years-old, Rhys is already standing out from the crowd as he was selected to shoot for the Scottish team at the Olympic Trap International back in August, where he placed runner up.
Proud dad Richard has expressed how "unbelievable" Rhys's achievements are, he said: "He has only been competing for a year and a half now.
"When I took him to Auchterhouse, he really impressed and he was asked if he would like to compete at Scone. He ended up winning high gun there and that was him started.
"We are really proud of him. He has really embraced it and absolutely loves the competitions. To even get a call up for Scotland at such a young age is unbelievable, that in itself is a massive achievement."
Rhys will have the opportunity to impress for Scotland again, where he will be hoping for another podium finish, as he represents the Scottish juniors at the Home International FITASC Championships on September 28 in Hertfordshire.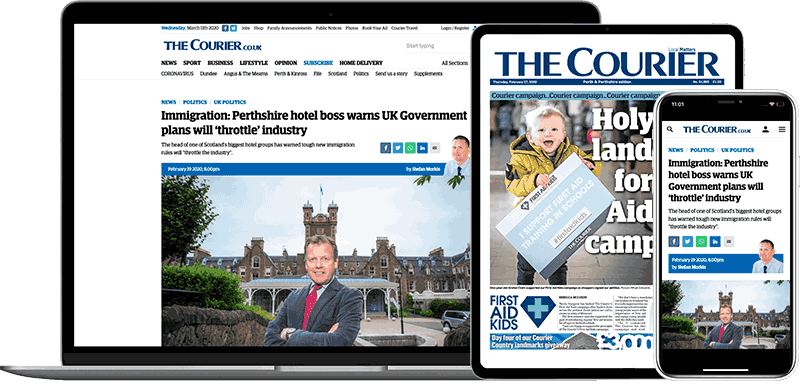 Help support quality local journalism … become a digital subscriber to The Courier
For as little as £5.99 a month you can access all of our content, including Premium articles.
Subscribe