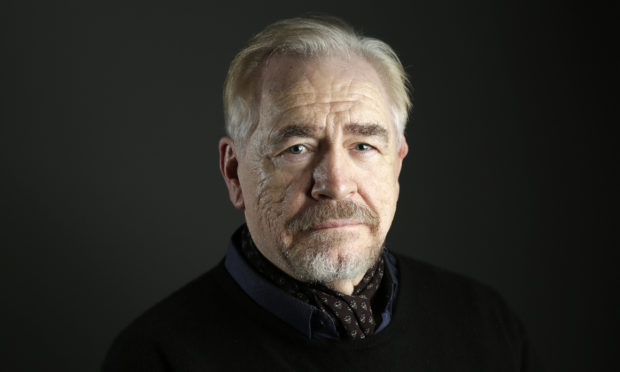 Dundee-born actor Brian Cox has said the plight of his character in hit HBO series Succession highlights the significance of new "important" changes to stroke care in Tayside.
The 73-year-old plays high-flying Logan Roy, founder of global media corporation Waystar, in the New York-based drama.
Brutal and egocentric Roy, who is also Dundee-born, is suddenly struck down with a stroke, leaving him struggling to walk and talk.
Cox has voiced his support for NHS Tayside's wide-ranging improvements to stroke care, which will see Ninewells Hospital in Dundee become a centre of excellence in treating the disease.
The changes, which have been backed by the charity Stroke Association, mean experts will be available 24-hours-a-day to assess patients and begin treatment immediately.
Cox said playing the character gave him an insight into how debilitating the disease can be.
He said: "Logan is many things, a media mogul, a father, a husband, and a bully.
"Viewers watch how Logan's life changes overnight. From this incredibly powerful uber-boss, he becomes a person struggling to walk and talk – even put on his socks.
"Despite his vast wealth, Logan discovers success does not make him immune from this devastating illness.
"It's not just stressed tycoons who have stroke, anyone can have a stroke. It is also the leading cause of complex adult disability.
"When the Stroke Association asked me to help them spread the word about the changes to stroke services in Dundee, I was more than happy to get on board and hope this approach will be replicated elsewhere in Scotland."
A stroke happens when the blood supply to part of the brain is cut off. The impact can vary enormously but the physical efforts can include swallowing difficulties, pain and sensory problems.
Around a third of stroke survivors have problems with speaking, reading, writing and understanding, while others suffer extreme tiredness and fatigue.
The service improvements are part of the health board's three-year change programme, Transforming Tayside which is redesigning and integrating many services until 2022.
A public event will be held at Forfar Community Campus on September 28 from 10am to 12.30pm.
Lead clinicians will be available to discuss the plans and ask answer questions.
An episode of the critically-acclaimed series Succession was filmed at V&A Dundee earlier this year and will air on Sky Atlantic soon.