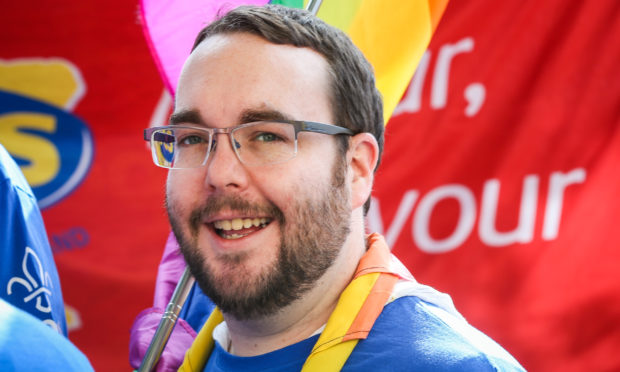 A political spat has erupted in Dundee after a former children and families convener claimed all schools should be secular.
Independent councillor Gregor Murray backed a suggestion by former deputy chief constable for Lothian and Borders Tom Wood that abolishing Catholic schools may help tackle sectarianism in Scotland.
The North East councillor said: "Segregating children is an awful idea, especially at such a young age that they don't know their faith.
"We need a secular education system, but no party will ever have the guts to say so."
The councillor was previously the SNP administration's children and families services convener, before stepping down after a series of expletive-laden social media posts.
That led to a walk-out from the SNP, accusing the party of institutional transphobia.
Labour councillor Michael Marra has said his counterpart's views raise questions over how Catholic schools in Dundee have been treated in recent years.
He said: "There are important question to answer for the SNP administration on the conduct of their former convener while in the vital post in charge of our schools.
"Were these views voiced in policy and political meetings? Have Catholic schools in our city been treated fairly?"
Dundee City Council leader John Alexander said: "I don't speak for non-SNP politicians.
"I don't decide policy on the hoof and I'd ask Mr Marra to consider the same approach. Like Mr Marra, I think Catholic and denominational schools do a fantastic job."
Gregor Murray  said the views on secularism are not related to the quality of education.
"Anyone within the denominational or non-denominational sector will know how hard I worked as convener for every single school community, every single child and every single staff member.
"My view is that as a principle, education in Scotland should be secular. That has nothing to do with the wonderful work that goes on within our schools now, which I don't believe would change if religion was taken out of our assemblies and school catchments."
A spokeswoman for the Catholic Church said: "The right of parents to educate their children in accordance with their religious beliefs is a universal human right.
"Suggestions that Catholic schools somehow contribute to sectarianism are unfounded, deeply unhelpful and offensive. There is not a shred of empirical evidence to back up some claims.
"Since sectarian anti-Catholicism long predates the existence of Catholic schools in Scotland, the schools cannot be the cause of it."