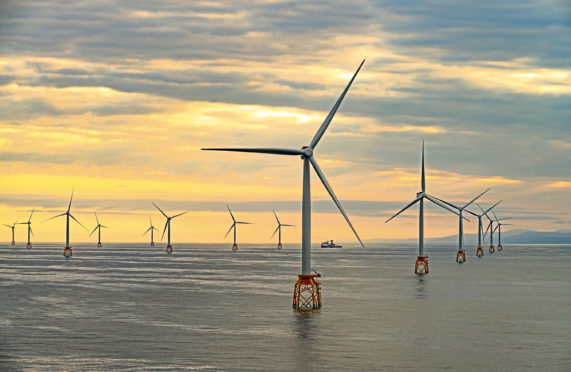 The UK Government have announced the successful bids for a huge number of huge wind farm projects planned in the Scottish North Sea under the  Contracts for Difference (CfD).
The scheme is the Government's primary method of supporting low-carbon electricity.
It encourages investment in renewables by providing projects with a stable income while protecting consumers from paying increased support costs when electricity prices are high.
The CfD scheme determines the sum government will pay per megawatt of electricity produced by the project, with the clean energy contract lasting up to 15 years.
The Seagreen offshore wind farm, 17 miles off the Angus coast, was one of the successful bidders and will deliver 454MW of capacity, boosting Scotland's rapidly-expanding offshore wind fleet.
More than 270MW of onshore wind projects on the Isle of Lewis and in Orkney also won contracts to sell the power they will generate at record-low prices.
Not all bids were given the green light, with Red Rock Power's Inch Cape Wind Farm off the Angus Coast was also unsuccessful, alongside Shetland's Viking Wind Farm.
Scottish Renewables Chief Executive Claire Mack said: "Wind power projects are lengthy commitments between developers and the communities where they are built: construction jobs are important, but it's crucial to remember that wind farms require maintenance, and the supply chain companies which form and grow to deliver these projects will enjoy guaranteed work throughout their lifetimes."
Scottish Secretary, Alister Jack, said: "I'm proud to see Scotland firmly at the heart of the UK's green revolution.
"With half of the 12 successful projects in the latest round of the UK Government's flagship renewables support scheme being Scottish, we are leading the way in developing renewable energies and harnessing the economic growth benefits and creation of highly skilled jobs this brings."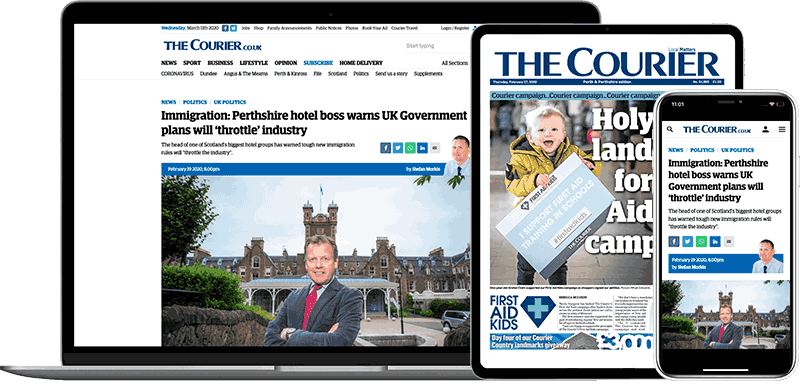 Help support quality local journalism … become a digital subscriber to The Courier
For as little as £5.99 a month you can access all of our content, including Premium articles.
Subscribe