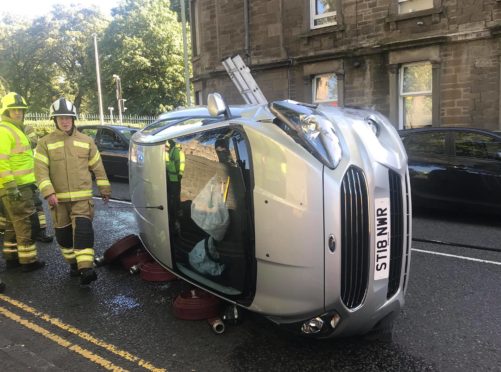 A car has flipped on to its side in an accident near a Dundee school.
A Ford Ka was driven by an elderly woman on Pitkerro Road, near Morgan Academy, and landed on its side, but it is not yet known how that happened.
No one is thought to be injured as a result of the incident, but the driver was trapped and there was smoke and fuel "everywhere".
Police received a call at 12.46pm to attend the area. Ambulance and fire service are also in attendance.
No other vehicle was involved.
Ninewells nurse Susan Smith came across the Ford Ka on its side and rushed to help the driver.
Susan said: "She was fine, but there was fuel everywhere and smoke and she was trapped. She was very elderly.
"I had to get her out as they couldn't move the car while she was stuck. It was at lunchtime right at the gate to Morgan Academy. So lucky nobody was injured as there were school kids everywhere."
A police spokesman said that officers are still in attendance, but should be "winding down soon".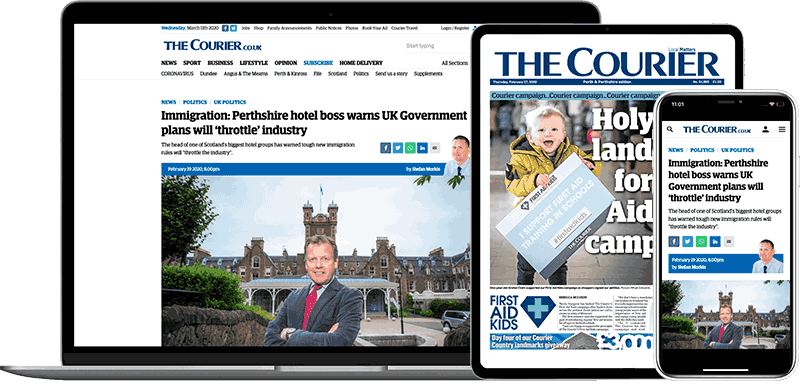 Help support quality local journalism … become a digital subscriber to The Courier
For as little as £5.99 a month you can access all of our content, including Premium articles.
Subscribe