VIDEO: 'The man looked at me': Dundee woman relives horror of seeing masked thief break in and take car
A brazen criminal broke into a disabled pensioner's house in broad daylight and sped away in the family car as the OAP's terrified wife looked on.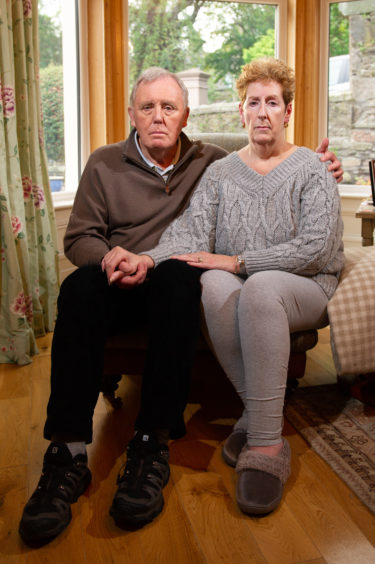 The masked thief targeted the home of Dundee couple Helen and Charlie Hood at around 10.40am on Wednesday.
Home CCTV footage shows the man entering the Union Terrace property by climbing over the garden wall, then getting out of a bedroom window, scaling the roof and jumping down around ten feet onto a paved area.
At this point he was spotted by Helen, who saw him running to the Toyota Yaris parked in the driveway, unlocking the car with keys he'd stolen from the hallway and driving off "erratically" in the vehicle.
"I was stunned and shouted 'stop' at him", said Helen, a 61-year-old carer.
"He reversed out and drove away, very erratically. I called the police immediately.
"We discovered he'd been in the bedrooms. He'd been through my wardrobe and bedside table.
"On the landing there was a leather bag that he'd rummaged through and my mobile phone was lying in the garden.
"The man looked at me. He was totally covered in black apart from his eyes."
"The Toyota car keys had been taken from the hallway and he'd also stolen the keys to Charlie's Motability car."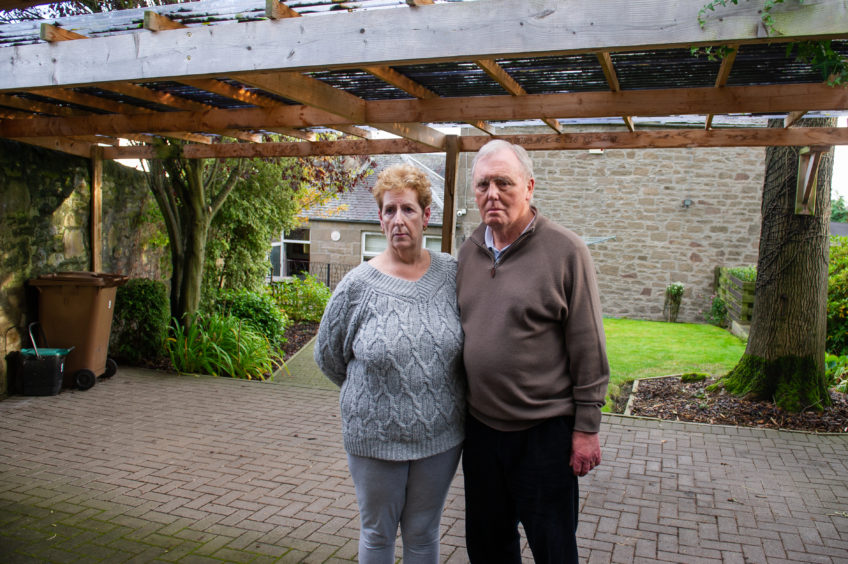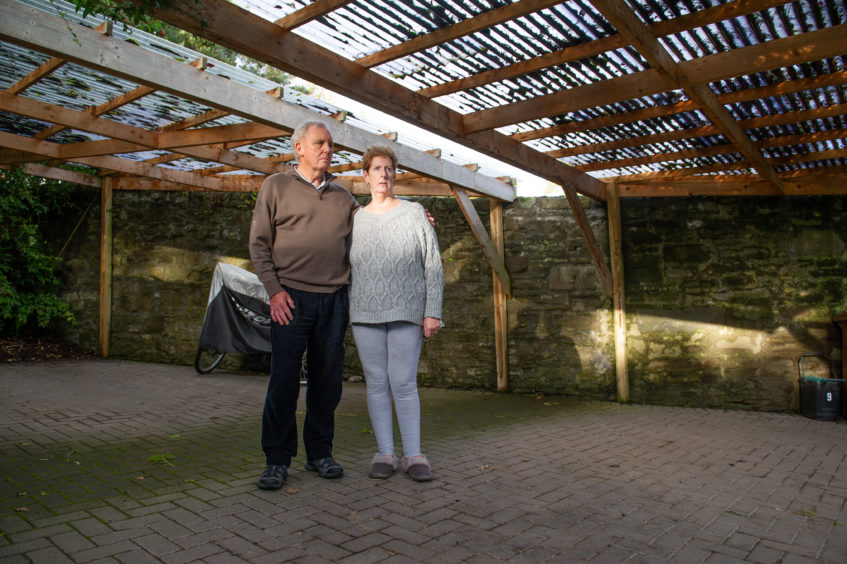 Helen said when she first heard a noise in the house, she thought it was Charlie coming home and did not go to investigate straight away.
The incident has left her shaken and feeling unsafe in her own home.
"I  thinking about what I should have done differently", she said.
"You always think you'd know what to do but when something like that happens you're terrified.
"He'd obviously planned it as he had a mask on and he put socks over his hands to avoid his fingerprints being detected."
Charlie, a 70-year-old retiree, added: "It leaves you feeling vulnerable, they've violated your privacy."
Police said that the man is likely to have climbed over a wall from Rose Lane, which runs down the side of the Hillltown multis, to gain access.
This car is a blue Toyota Yaris hybrid with registration number ST65 ZFG.
Officers are looking for a man described as white, in his early 30s, slim build with short dark hair, who was wearing a dark jacket with a peak on the hood, a camouflage patterned hooded top underneath, dark Under Armour jogging bottoms, black Nike Airmax trainers with white soles, and was also carrying a long sleeved khaki T-shirt.
Anyone with any information is asked call 101 or speak with any police officer, or give information anonymously through Crime Stoppers on 0800 555 111.
The  reference is CR/25668/19.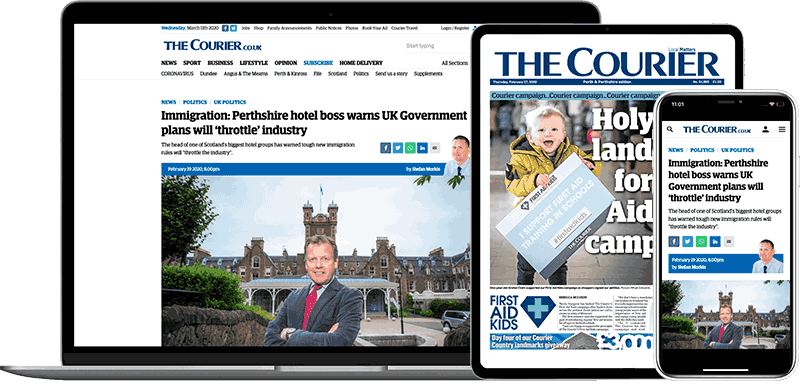 Help support quality local journalism … become a digital subscriber to The Courier
For as little as £5.99 a month you can access all of our content, including Premium articles.
Subscribe