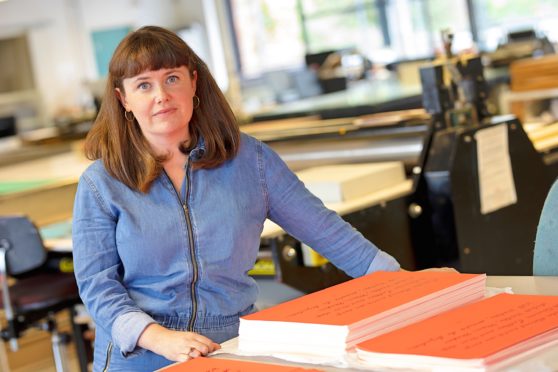 The work of a Dundee poet is the inspiration behind a series of prints to be sent to every MSP to encourage them not to forget the arts.
The writings of Mary Brooksbank were used by Ruth Ewan for screen printing made at Dundee Contemporary Arts (DCA) as part of the Art in Action campaign, which calls on art to be at the "heart of decision making".
Art in Action campaign is run by the Scottish Contemporary Art Network (Scan).
Extracts from Mary Brooksbank's poem 'Labor Omnia Vincit' have been screen printed and will be sent to every MSP in Holyrood in a bid to achieve Scan's goal.
The prints read: "A richer Harvest we reap, A Broader Culture, and more deep, Artists, Writers, Music makers, With Workers would be legislators."
Ruth — who has had exhibitions in cities including Warsaw, London and Copenhagen — found the handwritten poem in the Mary Brooksbank papers at Dundee University Archives.
Mary Brooksbank was born into poverty in Aberdeen in 1897 and moved to Dundee at the age of 12 to work in a mill.
A socialist, she was an active trade unionist and founded the Working Women Guild to fight for better health and social services.
Ruth said: "Mary Brooksbank continues to be an important figure in my work, as a creative and outspoken activist she was imprisoned on multiple occasions for speaking out for what she believed in.
"The verse from Labor Omnia Vincit seemed to connect well to the Art in Action campaign — to value cultural workers, to stop and consider what creative people contribute to our lives and our society and also to think about our cultural potential.
"Although Mary is a voice from the past she was really interested in shaping the future and her voice seems as relevant today as it ever has."
Clare Harris, Scan director, said: "We are thrilled to take the Art in Action right to the heart of parliament, and to present MSPs with this new work from Ruth Ewan.
"Ruth has exhibited all over the world, with much of her art focusing on social movements and collective action — the message of the print perfectly sums up our aim to place art at the heart of decision making."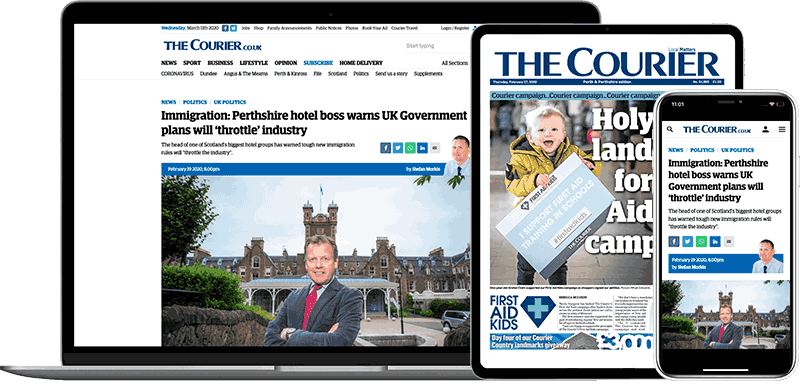 Help support quality local journalism … become a digital subscriber to The Courier
For as little as £5.99 a month you can access all of our content, including Premium articles.
Subscribe