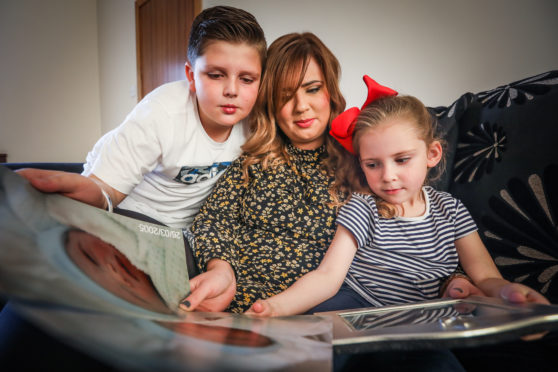 A mother who lost her baby son to a bacterial infection not commonly screened in the UK has shared her heartbreaking experience.
Nadia Wright, 32, lost her newborn son Brandon to group B Streptococcus, known as B Strep, infection in July 2006. He was alive for just 17 hours.
B Strep is a common cause of severe infection in newborn babies, causing sepsis, pneumonia and meningitis. One baby a week dies because of the infection in Britain, and another is left with long-term disabilities.
However, pregnant women are not routinely tested for it in the UK, unlike other developed countries such as Canada, France, Germany and Spain.
Other countries where it is routinely tested include Iran, Bangladesh and Lithuania.
Nadia, from Dundee, had not heard of B Strep during her pregnancy and did not know she could be tested. Most infections can be treated during pregnancy and labour, if detected.
More than a decade later, Nadia's family still lives with the pain of losing Brandon, and she said it is something from which she has never fully recovered.
As part of Baby Loss Awareness Week, Nadia hopes sharing her story will encourage expectant parents to get tested and prevent further tragedies.
She said: "Brandon's death greatly affected us all. Myself and my partner really struggled to come to terms with what had happened.
"We were both very anxious during my pregnancy with our second son, Zach, and later our daughter. Sofia."
Initially, Brandon appeared to be have been born completely healthy. However, an hour after his birth, Nadia noticed his breathing was laboured and he was making a grunting noise.
The tot was rushed to a special care unit where he was put on a ventilator, but his condition deteriorated quickly and he passed away.
B Strep was mentioned that day but it was not until eight weeks later that his post-mortem examination results confirmed the cause of death.
B Strep bacteria is carried by many adults, commonly in the gut or genitalia and rarely causes any symptoms and does not require treatment.
But the bacteria may be passed unknowingly from a mother to her baby around birth and cause infection.
The Royal College of Obstetricians and Gynaecologists advise every pregnant woman receive a leaflet about B Strep so they can decide whether they want to get tested.
Nadia, a customer assistant, added: "I'd urge any mother or father to be tested, or just anyone who knows of someone who is pregnant to encourage them to test themselves for B Strep privately.
"I've spoken to many people over the years and the vast majority had never heard of B Strep before I had mentioned it to them.
"Even 13 years after my own experience, there has been little change and that is extremely sad."
Baby Loss Awareness Week takes place between October 9 and 15 every year to raise awareness pregnancy and infant death in the UK.
A Scottish Government spokeswoman said: "The death of a baby is a tragedy for everyone involved and we have the utmost sympathy for any parent who has lost a baby.
"The UK National Screening Committee (NSC) reviewed the policy for B Strep in 2017 and recommended that a national programme should not be introduced.
"Further research is being considered and we hope this will help increase our understanding about the potential benefits and harms of screening. The UK NSC will review the evidence for screening once the National Institute of Health and Research has published its findings and we will give careful consideration to any recommendation the NSC makes.
"The rate of early onset B Strep in the UK is comparable to those countries in which screening is recommended.
"Healthcare staff are expected to follow professional guidance and where a baby is considered at increased risk of infection, they will be monitored and treated accordingly."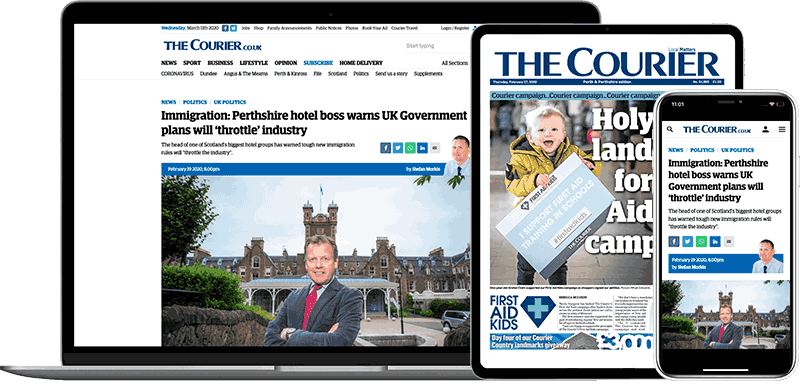 Help support quality local journalism … become a digital subscriber to The Courier
For as little as £5.99 a month you can access all of our content, including Premium articles.
Subscribe