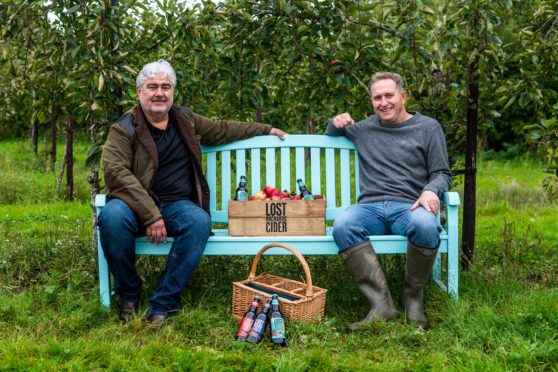 A new venture could see apple trees flourish further in Courier Country.
The farmers behind new cider Lost Orchards, created at East Adamston Farm, near Dundee, have formed a group to grow thousands of trees across the region.
Fourth-generation farmer Andrew Husband and business partner Angus Morrison hope the new drink will help their efforts to plant more trees.
5,000 trees have already been planted throughout rural areas of Perthshire and Angus and the pair hope to sow the seeds of 15,000 more by 2025.
Mr Husband, whose family has been farming at East Adamston Farm since the 1940s, thinks there is a lot of scope to improve the apple industry in Scotland.
He said: "I am passionate fruit grower and was interested in trying new types of fruit.
"There used to be a lot of apple orchards in the area about a century ago but that became less prominent as they years went by.
"I suspect that is because of cheaper imports that started coming in and the industry faded away. The area is known for growing fruit, mostly soft fruits of course, but there is no reason it can't become known for apples as well.
"With Brexit, people are looking at being more self sufficient so it all makes sense.
"There's a few groups about trying to promote our local orchards.
"Every bottle sold will help us to replant the lost orchards of Scotland and return a long forgotten national industry to the heartlands of Scotland."
Mr Husband's farm already produces Katy apples as well as supplying blackcurrants for Ribena.
He added: "I planted the first orchard in 2012 and as a keen cider drinker I felt there was a lack of premium ciders on the market and wanted to develop our own.
"We formed a grower group whose aim is to provide us with home grown apples for our cider for years to come.
"We have already planted trees with colleagues in Perthshire, through Angus and up towards the Mearns.
"We're looking for anywhere we can plant them, in and around most cities and villages.
"It makes sense to spread them out as the more there are reduces the risk of losing the whole crop if there is a cold snap, for example. You can also have different harvest times."
Mr Morrison said: "We are ethically conscious and are constantly looking to improve on our sustainability and trace-ability."
Experts say more than 90% of Scottish orchards have been lost since the 1850s.
The Orchard Revival project, backed by funding from Scottish Natural Heritage, saw a large operation drawing on historical documents, maps and aerial photographs to survey the decline.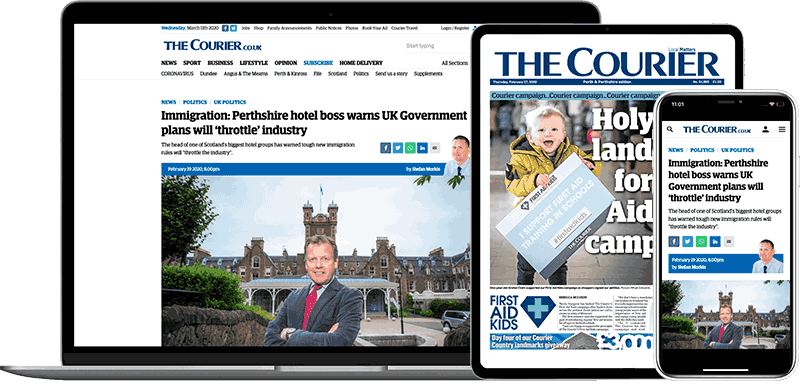 Help support quality local journalism … become a digital subscriber to The Courier
For as little as £5.99 a month you can access all of our content, including Premium articles.
Subscribe