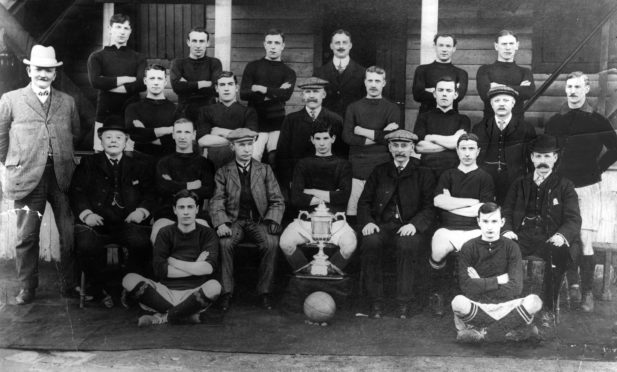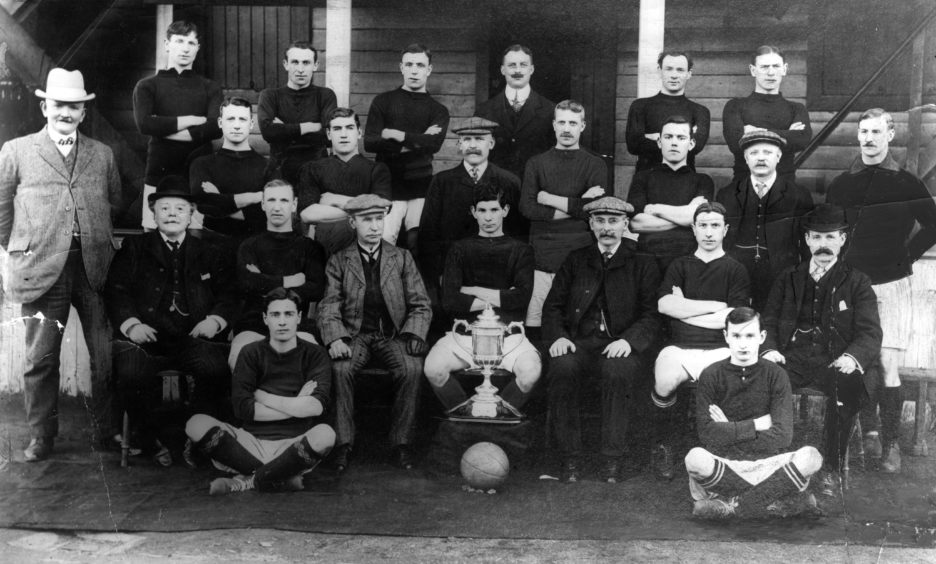 He is the forgotten Tayside footballer whose name will forever be etched in Barcelona's illustrious history.
The club's managerial legends Johan Cruyff, Louis van Gaal and Pep Guardiola all followed in the footsteps of Jimmy Bellamy who played for Dundee and Dundee United.
Bellamy was one of the first British managers to coach abroad and his exploits are being remembered to mark 90 years since he led Barcelona to the first league title in their history.
Born in London in 1881, Bellamy played at outside-right for Barking, Grays United and Reading before moving to Woolwich Arsenal in 1904 where he made 29 league appearances.
Bellamy joined Portsmouth and Norwich City before moving to Dens Park in the summer of 1908 where he spent four years and scored 50 goals.
His finest hour was scoring the first goal with a header in Dundee's 1910 Scottish Cup Final victory against Clyde.
Bellamy signed for Motherwell after leaving Dundee before spells with Burnley, Fulham, Southend United, Ebbw Vale and his first club Barking.
He embarked on a coaching career abroad after hanging up his boots.
Bellamy got Brescia promoted to Italy's Serie A for the first time before he became manager of Barcelona in 1929.
TalkSport reporter Derek Clark said: "There's not a great deal to shout about when it comes to the two Dundee clubs at present, but this fascinating tale  is one that both can shout about from the rooftops.
"Bellamy's story is a remarkable one and is equally hard to imagine in this day and age.
"He was one of the first trailblazers, a Dundee and Barca legend, flying the flag for British bosses at Barca long before El Tel and Sir Bobby, and it is fitting his legacy is being celebrated to mark 90 years since the triumph."
A spokesman for Barcelona said: "James Bellamy, together with Romà Forns, had the honour to have formed part of the coaching team that led FC Barcelona to the first league title in their history.
"Furthermore, the club won the Campeonato de Catalunya in the 29-30 and 30-31 seasons.
"However, to his detriment, it must be said that with him as coach, Barça underwent one of the most deplorable events and its biggest defeat in all of its history, losing 12-1 in the league championship."
In the early part of the 20th century, many British coaches plied their trade abroad helping various fledgling European leagues to develop.
That defeat against Athletic Bilbao got Bellamy sacked and is still a La Liga record.
Returning to England, Bellamy was appointed coach of his first club Barking in February 1933, but was dismissed three months later.
He later claimed for wrongful dismissal, but lost in court.
Bellamy joined Barcelona just five years after Dundee made their mark in Spain following a tour in 1923 and again the following year when they recorded some notable results.
In 1923 they became the first foreign side to beat the mighty Real Madrid on their own turf with two goals from Davie Halliday in a 2-0 win in front of 11,000 spectators.
In 1924, they did the same to Barcelona with another Halliday brace bringing a 2-0 victory followed by another 2-1 win just four days later.
A long line of British managers in Spain
Bellamy tried his luck in Spain long before some of the most famous Brits followed in the 1980s and 1990s.
Jock Wallace, who won two trebles in three years in the 1970s at Rangers, was asked to manage Seville following a second spell at Ibrox which ended in 1986.
Big Jock loved Spain but didn't speak a word of Spanish.
But as luck would have it, he had kept in touch with a guy who ran a Spanish restaurant in Leicester where he used to go when he was manager of Leicester City.
He employed him as his translator but it didn't work out and the club eventually cited language problems as the key reason for his dismissal.
A Rangers man through and through, he also signed Ted McMinn from his former club to join him and relished games against arch-rivals Real Betis who wore green and white jerseys.
Terry Venables moved on from QPR to become Barcelona boss from 1984-1987, claiming the Spanish title in his first season and then the now-defunct Copa de la Liga the following campaign.
Venables brought in Gary Lineker and Mark Hughes but was sacked following a disappointing campaign which included losing home and away to eventual finalists Dundee United in the quarter-finals of the UEFA Cup.
Well-travelled Welshman John Toshack was appointed Real Madrid boss twice, and won La Liga with them in his first spell in 1989-90.
He was also in Real Sociedad's hotseat three times, winning the Copa del Rey in 1986-87 after becoming their first ever non-Basque manager.
The non-Basque policy was relaxed in 1989, when Toshack recruited John Aldridge as the club's first ever foreign player.
The former Liverpool striker also managed Deportivo and Real Murcia.
Ron Atkinson took charge of Atletico Madrid but his rein lasted just over three months in the late 1980s although he did win half of his dozen games in charge.
Taking the team to third wasn't good enough for owner Jesus Gil who replaced Atkinson with his assistant Colin Addison, which was a move that failed to impress Big Ron, who went on record as saying Addison had "stabbed him in the back".
One of the greatest managers England has ever produced, Sir Bobby Robson took over as Barca boss in 1996.
He won the Copa del Rey, Supercopa de Espana and European Cup Winners' Cup all in just one season which wasn't enough to keep him his job.
Robson did help nurture a certain Jose Mourinho, then a translator, during his spell at the Nou Camp.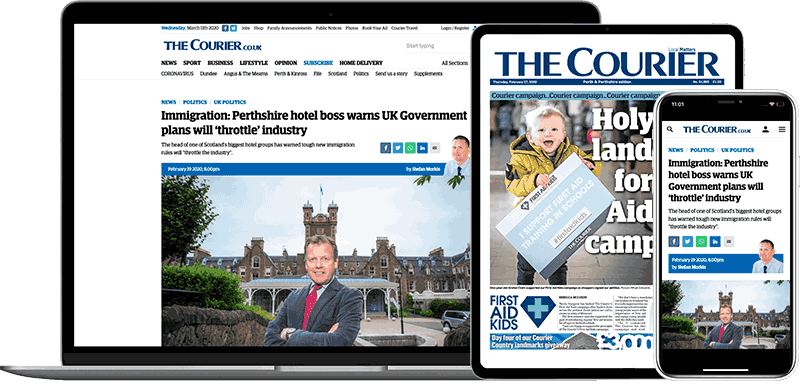 Help support quality local journalism … become a digital subscriber to The Courier
For as little as £5.99 a month you can access all of our content, including Premium articles.
Subscribe