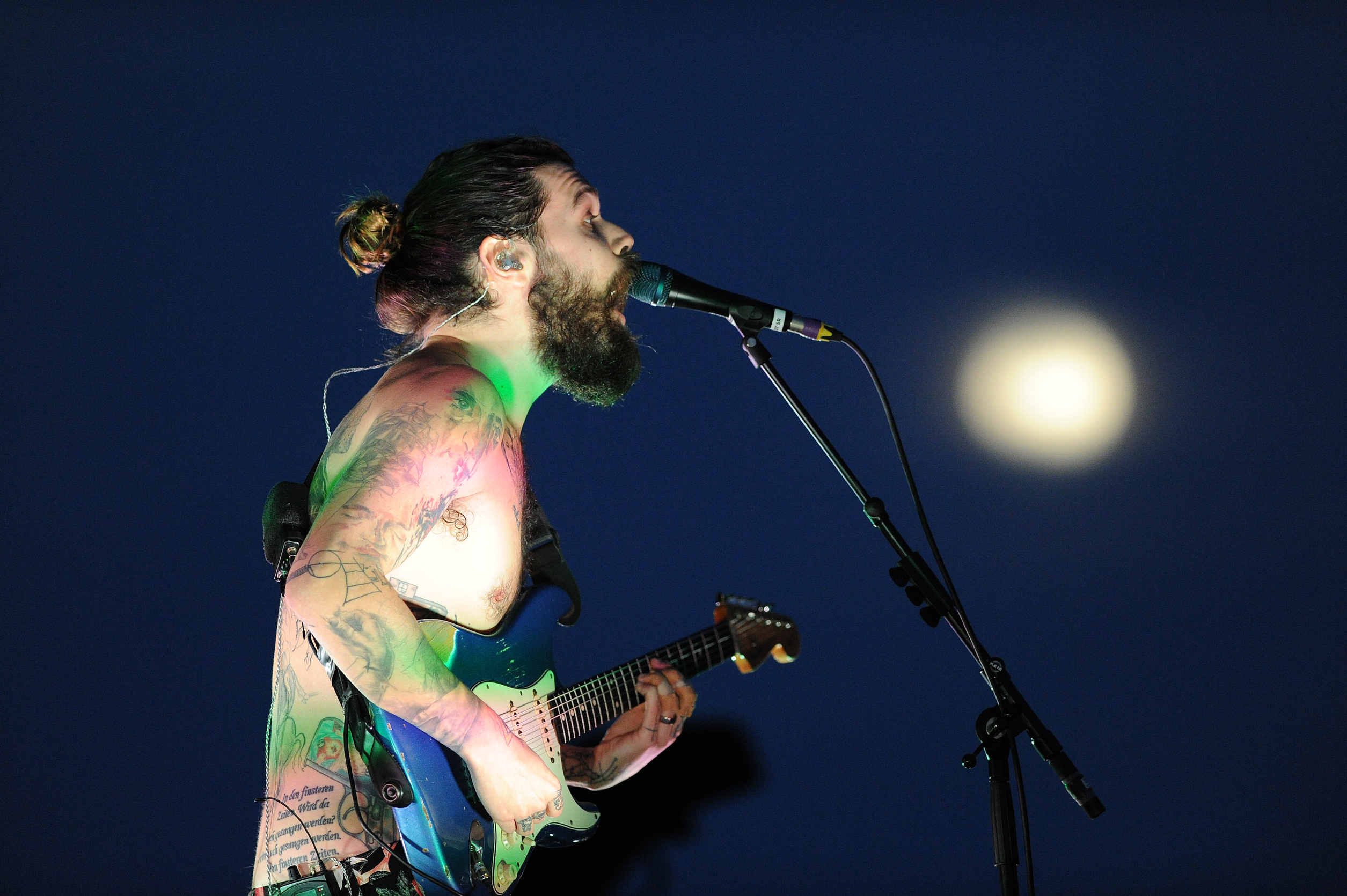 Biffy Clyro are returning to Dundee for the first time in a decade on Monday evening.
And the imminent arrival of the Scots rockers has got fans, at least those lucky enough to get tickets to the Caird Hall show, a tad excited.
Anticipation for the gig was amplified after the group placed briefs at hidden locations across Dundee ahead of the show.
The "intimate" gig is Biffy's only Scottish date of the year. Tickets sold out in minutes.
Fans have been taking to social media ahead of the city gig with the "Mon the Biff" hashtag trending.
Doors to the Caird Hall open at 7pm with the rockers due on stage at 8.30pm.
Dundee!! 7pm -Doors // 7.30pm – Another Sky // 8.30pm – Biffy #monthebiff

— Biffy Clyro (@BiffyClyro) October 14, 2019
***BIFFY CLYRO TONIGHT! ***
Rock giants @BiffyClyro return to Dundee tonight for a massive show at The Caird Hall! What's your favourite Biffy album? Gary has gone for "Vertigo Of Bliss". We're just around the corner so come see us if your going tonight! #BiffyClyro #MonTheBiff pic.twitter.com/GRA7fuoGaM

— Assai UK (@Assai_UK) October 14, 2019
See you tonight lads x

— ????? ?? (@modernxleper) October 14, 2019
SEE YOU TONIGHT KINGs

— swamp monster mudie (@sopmud) October 14, 2019
I genuinely feel so sick and so excited about this, even though there is no possible way that I can get involved! #MontheBiff https://t.co/YzzkSDaOV6

— Lauren (@LaurenWTRedHair) October 14, 2019
If you feel the need to polish off Jaggy Snake or In The Name Of The Wee Man in Dundee I won't complain….

— Bearded Scot (@BeardedScot) October 12, 2019
Monday cannot come quick enough! ❤️

— Catherine Ogilvie (@Theexmissayre) October 12, 2019
See you in Dundee lads #monthebiff

— Donna Redfern (@MissDARed) October 12, 2019
See ya doon the front in Dundee

— ?Lynn La Mond? (@LynnLaMond1) October 12, 2019
Weekend rehearsals: bring it on. #biffyclyro #biffyfuckingclyro #weekendsarefortheweak ?? ? pic.twitter.com/8o42VEtWan

— Biffy Clyro (@BiffyClyro) October 12, 2019
One local who found one of the hidden tickets to the Dundee show also took to Twitter to thank the band.
Thank you Biffy ? pic.twitter.com/cHaRuXGZbP

— johanna (@7four7) October 14, 2019