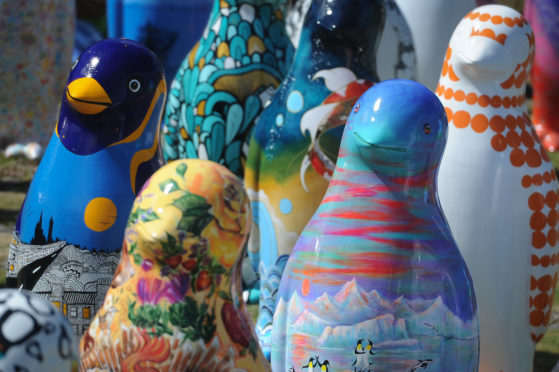 It's been a p-p-p-perfect few months for penguin-spotters, with fans of the feathered friends flocking to see the giant Maggie's sculptures across Tayside and Fife.
However, this weekend will be the last chance to get out and clock up your penguin miles, as the majority of the five foot models are going into storage for "tarting up" on September 7 before their final farewell gathering.
Panic not, though – a few penguins, including all those currently in Angus, will be brought to Dundee and situated outside the McManus Gallery from September 9 to 16.
They will then be spirited away for repair and recuperation and to be polished to perfection.
But before they are auctioned off to raise funds for cancer care charity Maggie's on September 24 – and for the first time – all 80 full-size and 100 "baby" penguins will be displayed at Slessor Gardens.
This Farewell Parade will be a ticketed event, taking place on September 22 and 23 between 10am and 5pm, with all proceeds going to Maggie's Dundee.
Ticket holders will be able to select their preferred time to visit and allocated one hour to enjoy the colourful spectacle of seeing all 180 penguins in one place.
The summer phenomenon of the penguin parade has seen more than 10,000 pictures posted online using #maggiespenguinparade.
From funny selfies to more obscure photos, people have embraced getting snap happy around the statues.
Artists from across the UK were involved with creating the beautiful designs covering each of the larger penguins, while local schools and community groups had the chance to decorate the baby ones.
Maggie's Dundee Centre Fundraising Manager Annie Long said: "At Maggie's we have been blown away with the response to our penguins – we have distributed 25,000 maps, the app has been downloaded 5,000 times with 161,000 interactions and we have sold 13,000 sticker books.
"All that means that we have engaged with a massive audience of people who now know that the Maggie's Centre is here in the grounds of Ninewells for everyone affected by cancer.
"We can't believe that the penguins will only be on the streets for a matter of days, but we're so looking forward to Farewell Weekend to see all our penguin pals together, not just the large figures, but their 100 baby cousins from the schools, too."
Chairwoman of Maggie's Dundee fundraising board, Shirley Linton, added: "I am so delighted Dundee has embraced our penguins in a way that has been so overwhelming and heart-warming, and I cannot thank everyone enough for taking part in, or helping us make this such a wonderful event to participate in."
Organisers are also advising the Farewell Parade will be the final opportunity to penguin merchandise, including water bottles, sticker books and paint your own penguin kits.
For tickets for Maggie's Farewell Penguin Parade, see www.dundeebox.co.uk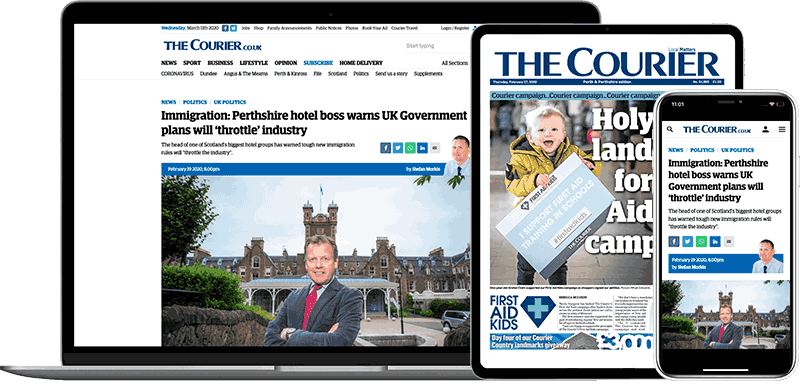 Help support quality local journalism … become a digital subscriber to The Courier
For as little as £5.99 a month you can access all of our content, including Premium articles.
Subscribe