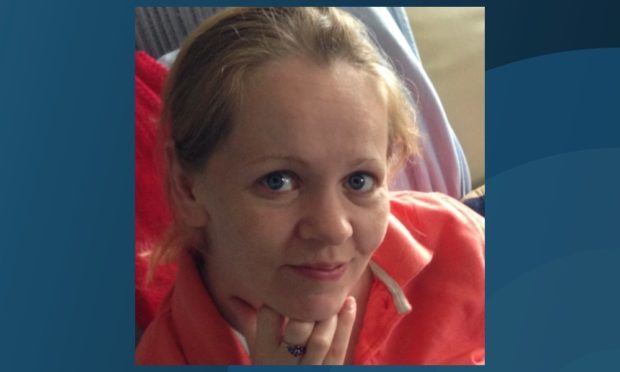 A mother wept in court as graphic images of her daughter lying in a pool of her own blood were shown to a jury on the first day of a murder trial on Wednesday.
Photographs showed 36-year-old Claire Turnbull in her flat in Rintoul Avenue, Blairhall, near Dunfermline, with head injuries and her arms stretched.
Prior to showing the images, advocate depute Bernard Eblett and judge Lady Scott advised jurors and people on the public benches at Livingstone High Court they might find the material "distressing".
Despite the warning Claire's mum Heather remained in court, cradling her head in her hands and weeping as the video was played while her partner comforted her.
Aaron Donald, 28, and Laura McMurdo, 30, both also from Blairhall, deny murdering the single mum on October 5 last year.
They also deny attempting to pervert the course of justice by concealing a hammer believed by the Crown to be the murder weapon and giving false evidence to police.
Donald has lodged special defences claiming he was suffering from a mental disorder and diminished responsibility at the time of the alleged killing.
On the first day of the trial, recently retired PC David Matheson, 55, told how he and a colleague had found Claire's body after other officers forced entry to the flat in response to a report by Donald's father.
He said: "There was a female lying flat on her back with a large pool of blood around her neck.
"It was quite clear at that time that she was dead.
"We just checked the rooms to make sure there was nobody in there. I looked around to find any kind of weapon but didn't find anything."
He said paramedics who arrived shortly afterwards checked for an output with pads on her body but there was no sign of life.
Under cross examination by Donald's QC, Bert Kerrigan, PC Matheson confirmed he had spoken to the accused's father Richard Donald on the way to the scene.
He said: "Aaron had contacted him and said he'd hit someone on the head with a hammer.
"I asked his father what was he saying and he said that he thought he'd killed someone. I though his son had called him and told him that at that time but I now know that to be something different."
Charles Weir, 39, from Dunfermline, who was Claire's partner for two and a half years, said Claire's child was staying with her mum and Claire was on Suboxone medication to help people with drug addiction.
On the morning of her death he said he had collected his methadone prescription from a pharmacy in Abbey View then took Claire into town to renew her prescription which had run out.
But pharmacists would not give Claire her prescription because a breath test showed she had been drinking.
Instead Mr Weir bought heroin and the pair then bumped into the two accused and accepted an invitation to go and see Donald's new flat.
Back at the flat he said Donald and McMurdo were drinking and playing loud music.
Mr Weir decided to go home because he felt ill and returned later but there was no answer.
"The door was locked," he said.
"I went to the back and shouted up. It sounded like they were having a laugh. The music was blaring. I went home."
The Crown also alleges that the accused changed their clothing, concealed the hammer in a bag, left the flat, locked the door, disposed of the keys, and tried to hide from police officers.
The prosecution also claims that the pair falsely told detectives they had lost the keys to 16 Rintoul Avenue, that Miss Turnbull and Crown witness Charles Weir had not been in the flat, and that the bag they had with them had been picked up from a locker.
It's alleged that all of these actions constituted an attempt to conceal their guilt in the commission of the murder and to prevent the discovery of Claire's body in order to defeat the ends of justice.
The trial, before Lady Scott, continues.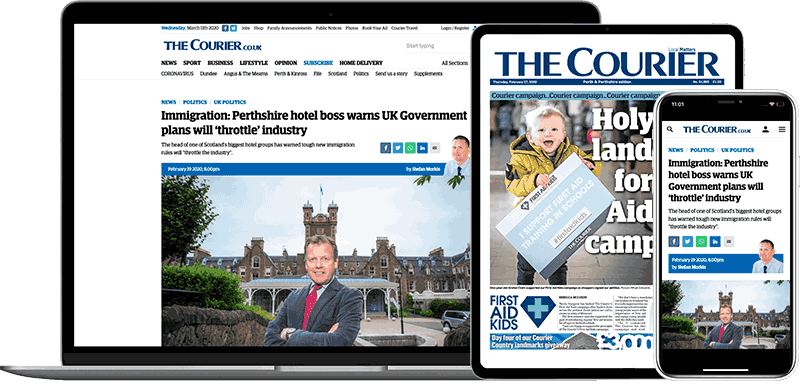 Help support quality local journalism … become a digital subscriber to The Courier
For as little as £5.99 a month you can access all of our content, including Premium articles.
Subscribe