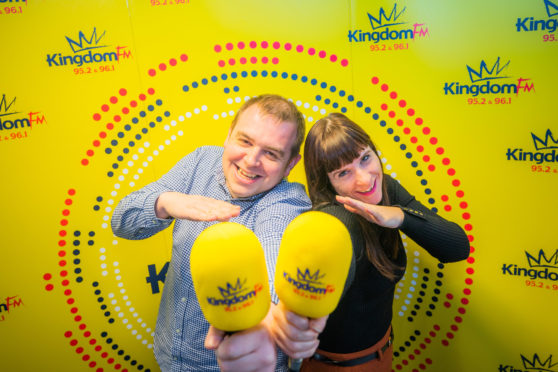 As part of Kingdom FM's 21st birthday celebrations, the station is about to broaden its horizons by launching on DAB Digital Radio.
The Fife radio station will be available on the platform from October 30, and, to celebrate the launch, breakfast presenters Dave and Vanessa will be rewarding listeners with free DAB radios on the day for showing them their best 'dab' moves.
Programme controller and co-host on breakfast, Dave Connor, said: "The way people listen to radio is changing.
"A huge percentage are still listening on FM, but we're finding more and more listeners are now consuming radio digitally – through DAB, their smart speaker, or mobile app, and we want to be as accessible as possible.
"It also means that listeners won't need to retune their radios when commuting to say Edinburgh or Glasgow.
"We can't wait!"
The news has also been welcomed by Mike Watson, chief executive of DC Thomson Media, who said: "Since bringing Kingdom FM in to the DC Thomson Media radio portfolio we've been keen to make sure the station is available to listeners, and potential listeners, as easily as possible.
"The addition of a DAB licence means that our reach has been strengthened, and our passionate local team at Kingdom FM can be heard and enjoyed by even more listeners."